Have you fully taken advantage of the space in your laundry room? The utility room is a great place for storage – as it's concealed and can serve a great purpose to keep the rest of your home organized. And here in Central Massachusetts, homeowners can use all the extra storage space they can get, whether you live in Weston, Sharon, Plymouth, Hingham, Concord, Boston, Wellesley, Saugus, Norton or Foxborough.
Create Custom Shelving and Cabinetry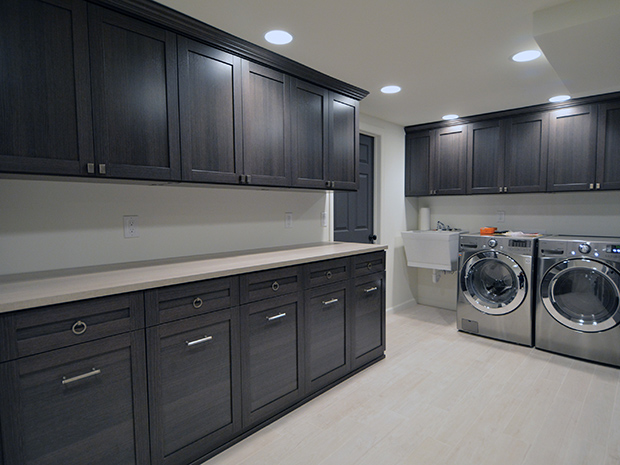 To get a purposeful space, it's important to have plenty of storage. Cabinets and shelves store laundry detergents, cleaning supplies and towels, among other miscellaneous household items. Doors and drawers provide concealed storage for an orderly look. With plenty of sleek cabinet space, a laundry room can become both sleek and efficient.
Add in the Accessories
The truly organize everything, it's vital to add in specialized organizational accessories to your laundry room. These include:
Baskets and bins to make sorting laundry easy.
Pullout racks for linens and vertical shelf dividers for mops, brooms, and cleaning supplies to organize often-used items.
A pullout ironing board that swivels and folds out into the space and tucks away out of sight when not in use.
Add in Style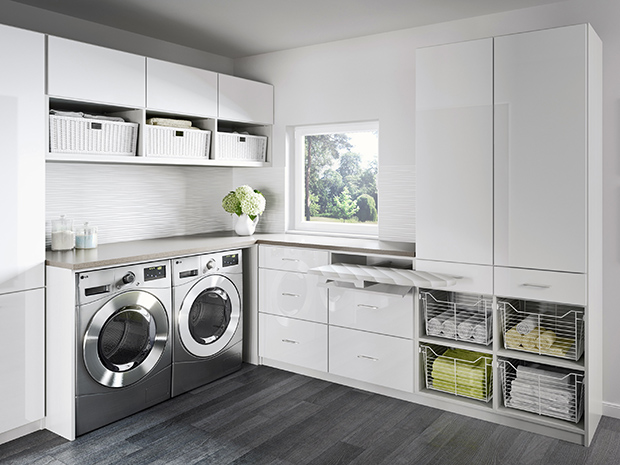 Whether you envision your laundry room as being a functional storage solution or a serene spa-like ambiance space, there are plenty of design options to draw inspiration from.
To get started on your laundry room renovation project, contact the California Closets Central Massachusetts team. Featured on Houzz, California Closets has been transforming homes across the country for nearly four decades. Schedule your complimentary in-home expert design consultation today.