Are you ready for a closet revamp? Every season, it's smart to go through your closet and reorganize so that you can keep things fresh and clean all year-round. Here in Tampa, St. Petersburg, Spring Hill, Lakeland or Brandon, it's important to have a beautiful closet space to showcase your wardrobe.
Every season, go through every single article of clothing, pair of shoes, and miscellaneous item to make sure you want to keep it. If you don't use something – discard or donate. This will free up lots of space for only what you truly love.
Incorporate Closet Accessories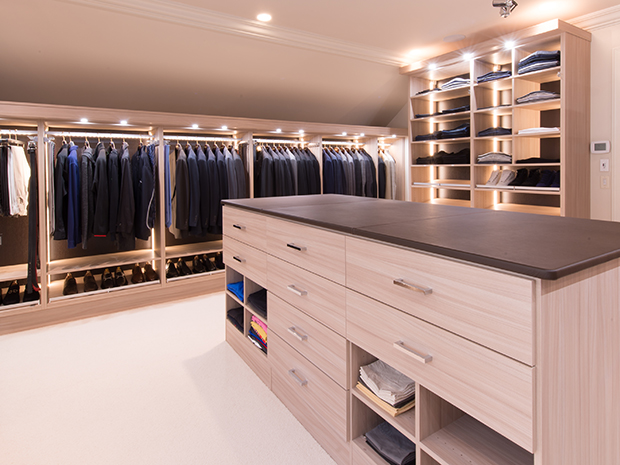 Do you have just a basic hanging rack and that's about it? No wonder your closet is a mess! To truly have a home for each and every single one of your items is key when it comes to keeping a clean and organized closet. Some popular closet accessories we see here in Tampa include:
Shoe Storage
Jewelry Drawer Dividers
Hooks
Poles
Pullout Racks and Accessories
Make Your Closet Beautiful
The more beautiful and stylish your closet (or the more your closet speaks to you) the more you'll want to keep it nice and organized. Whether your home's aesthetic is modern or more traditional, you have a wide array of choices when it comes to the design of your closet. With a range of available colors and textures – for everything from inserts to countertops to back panels – you'll get a beautiful, customized closet you'll love. Closet doors can elevate and hide away your closet items, and custom lighting can take your ordinary closet to another level with display features and dimmers. Decorative hardware, such as Stainless Steel or Oil-Rubbed Bronze drawer handles, gives your system that finishing touch, whether you want to achieve a sleek statement or add ornamental flair.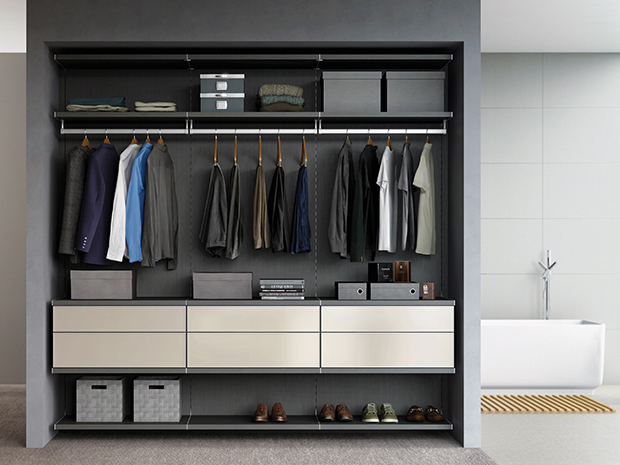 If you're ready to transform your closet, give the California Closets Tampa team a call today or visit the Tampa showroom. Our design team will give you a complimentary in-home expert design consultation to discuss your unique home, needs and budget. Featured on Houzz, California Closets has been in the closet and storage design industry for nearly four decades and has transformed hundreds of homes across the country. Visit our Tampa showroom to learn more.