Getting Organized with NEAT Method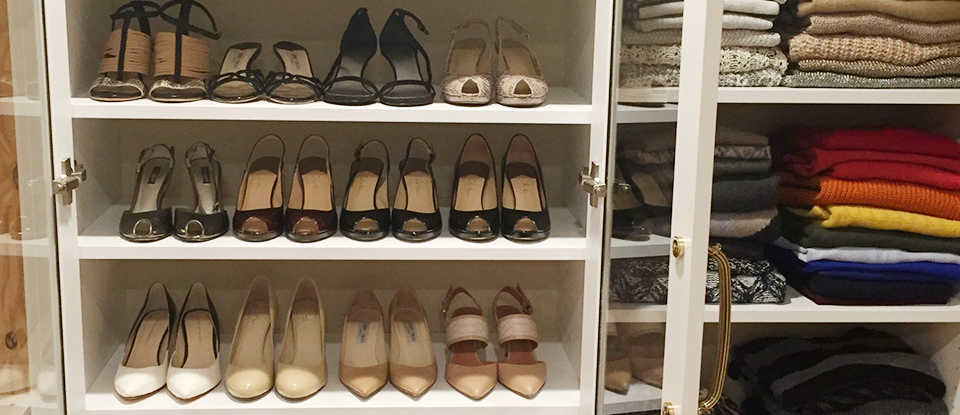 At California Closets we are passionate about designing better lives for our clients by providing custom solutions to showcase the things they love. When we met NEAT Method, we were thrilled to find out that they believe in the same values as we do. Co-Founders, Molly Graves and Ashley Murphy sat down with us to share a bit about their services and give our readers some creative tips that we had to share! Read more about these masters of organization below!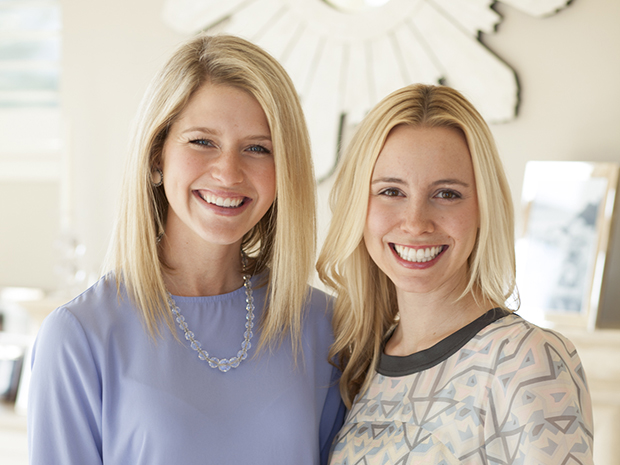 How do you think to have a beautifully decorated and organized home can enhance a person's life?
For starters, there are several studies that have proven that living a more organized life can change the way a person functions every day. Not only does it allow you to feel more at ease within your own home, but it also improves one's productivity and efficiency. Also, we hear time and time again that our clients love when their homes are beautiful from the inside out because they are more proud to have people over to enjoy their homes with them.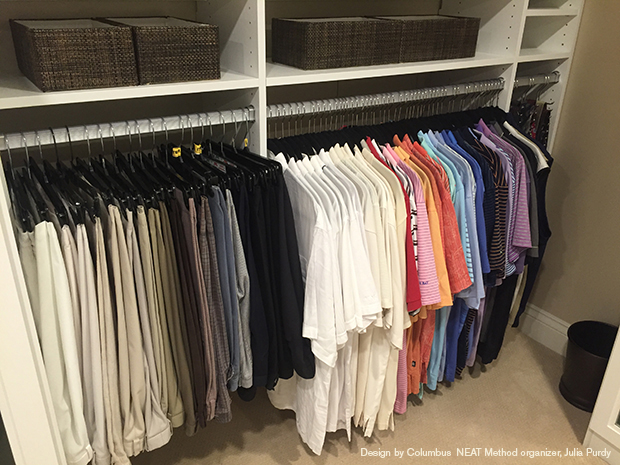 What design trends appeal to you right now? 
We are kind of into the whole industrial and minimal look within the storage world. You can find all sorts of beautiful baskets that have a unique and industrial look to them. They allow for us to mix and match materials within a space for some cool design aspects for the home. Our favorites right now are those that have a touch of copper to them.
What's the first thing you do when you walk into a new client's space?
We get to know the client. In order to create a more functional space, we believe we need to know what they like to do, how many people are using the space and what bothers them about the current set up. From there, we take every single item out of the space to really think about how it can be used from a new perspective.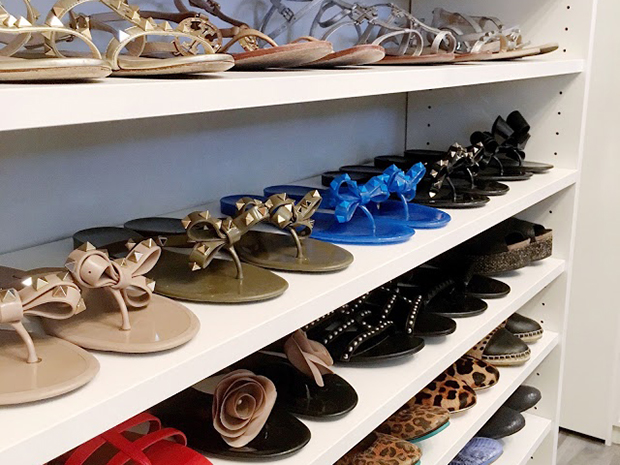 Who would be your dream client and why? 
Oh wow…this answer could go many directions. Mine (Ashley) may just have to be the First Lady. I'm convinced that all First Ladies have similar wardrobe and accessory collections to Olivia Pope and of course with that many amazing items, they would need an expert to actually make it all accessible and beautiful. My dream client (Molly) would be Blake Lively; she clearly has a serious wardrobe and I'm a sucker for a great before and after photo!
What are some of the most under-organized, yet most-utilized spaces in the home? 
Hands down…the kitchen. We've seen it time and time again, that once a client has an organized kitchen — including the pantry closet — they can find everything (gadgets, utensils, serving items, etc.) more easily. This allows them to start eating healthier as well since they now have a beautiful space to inspire them to be more thoughtful and prepared when making meals.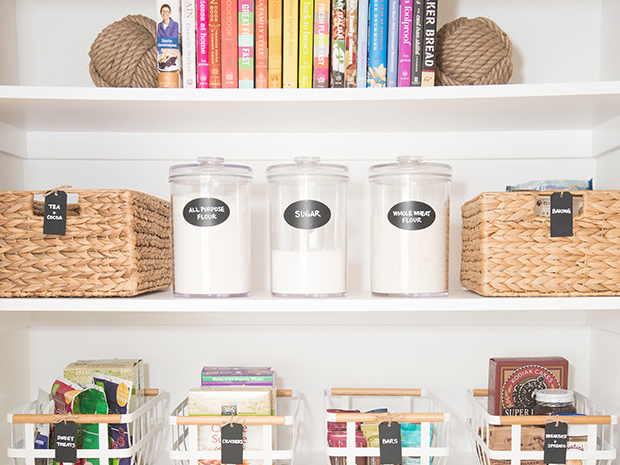 You work with California Closets often and believe in investing in a well-designed closet system, but how does NEAT then take on the project from there?
We feel that the best closets are designed when NEAT is on both ends of the project. Since we have seen and touched everything they own, we often times know more precisely what they have than they even do. This creates a closet system that will ensure space for all of their belongings. Then, after the closet is installed, we like to come back and make it look exactly like the images they were shown when they decided to purchase best custom closets. There is nothing better than a closet with matching hangers, hand-picked bins and a color-coded wardrobe.