Garage Greatness for Organizer Peter Walsh
client: Peter Walsh
location: Orange County, CA
design consultant: Preston Mitchell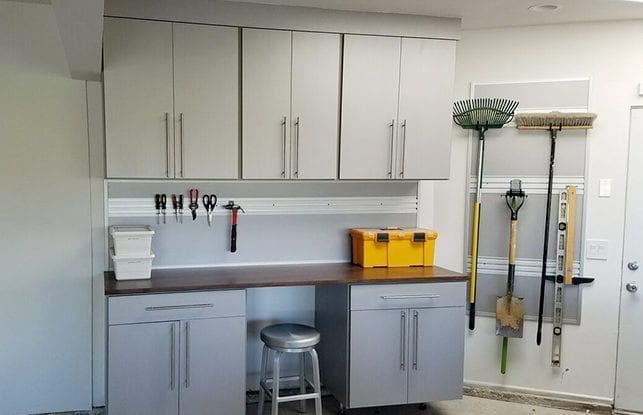 Peter Walsh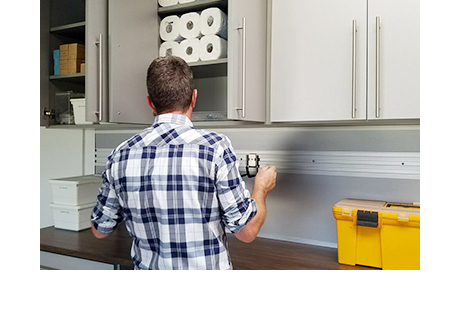 What He Wanted
---
Renowned organizer Peter Walsh knows how to banish clutter. For years he has helped his clients create a discipline for keeping spaces neat and orderly. During the extensive renovation of their own home, Peter and his partner, Ken Greenblatt, shared a vision for optimizing every space. The couple turned to California Closets Orange County, collaborating with design consultant Preston Mitchell on a custom garage solution combining maximum utility with the sensibility of their mid-century modern home.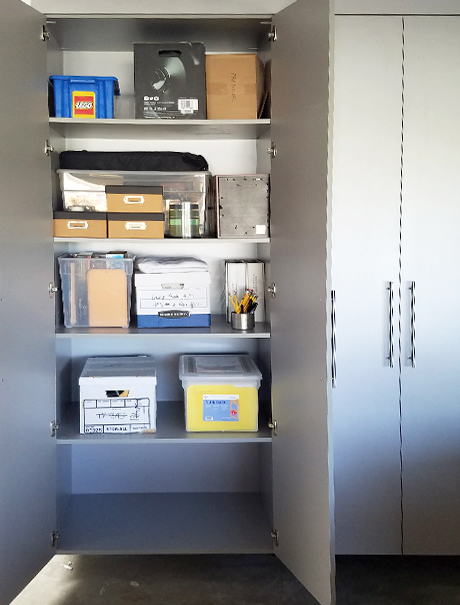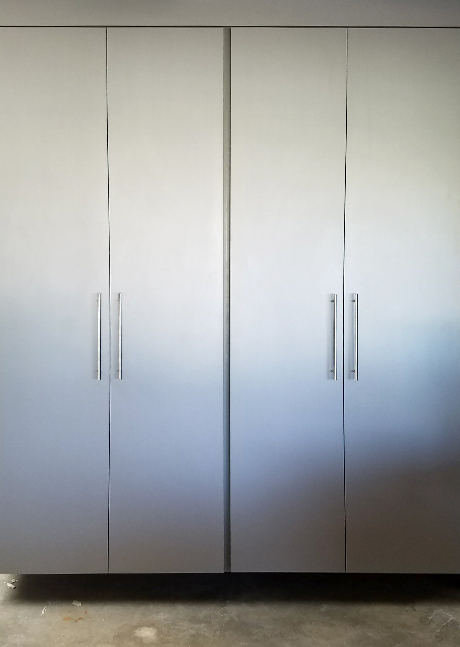 How we did it
---
Preston worked closely with Peter and Ken, as well as with their interior designer, to address every detail. As a special workplace for Peter, the garage needed to have ample cabinetry to house oversized items, as well as a workbench area for storing tools, and hanging support for miscellaneous garden equipment and other items. In addition to streamlined storage, Preston's design— featuring a sleek Aluminum finish—echoed the rest of the home's clean and contemporary style.
Peter and Ken could not have been more gracious, flexible, responsive and fun to work with.
final result
---
With a place for everything, the transformed space provides a more productive environment, with a design that looks good enough for Peter to work with the garage door open.
---
Design Details
Finish:
Aluminum* (local color)
Hardware & Accessories:
Stainless steel handles
Matte aluminum fusion track wall system
Accents:
Decorative fascia
Slab door and drawer fronts
Locally sourced countertop
*Note: product availability may vary by location
---
---
Why Wait?
Book your free consultation today.
Schedule My Free
Design Consultation