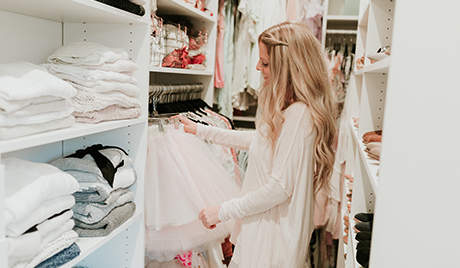 What She Wanted
---
Throughout her creatively curated lifestyle blog, Whiskey & Lace, Erika Altes' endearing feminine style shines through her zeal for parties, fashion and everyday living. Longing for a closet of her own to store and showcase her girly ensembles and gorgeous shoes, Erika decided during a recent home renovation to finally realize her dream of having a walk-closet apart from her husband's. Erika collaborated with California Closets San Francisco design consultant Evie McFarlane to transform her current cramped situation into a custom space optimized for Erika's needs.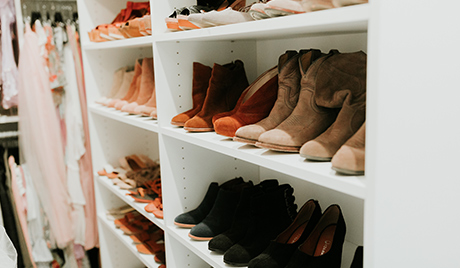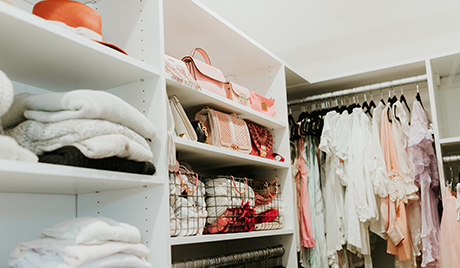 How we did it
---
Evie and Erika worked closely on the design for the new walk-in closet and the specific vision Erika had in mind. Understanding that Erika wanted to be be able to see and appreciate her wardrobe, Evie added ample drawers and customized the shelving to make the most of the narrow space. Evie also added special details including a space above the drawers for more precious items such as jewelry boxes and perfume, as well as a valet rod allowing Erika to easily access and put outfits together. Now without feeling cramped, Erika could showcase her clothing and shoes in a way that was both functional and aesthetically pleasing.
Her shoes are like art to her
so getting those out of plastic boxes
was important.