Camera Ready for Fox Sports and NBC host Kristine Leahy
client: Kristine Leahy
location: Los Angeles, CA
design consultant: Katharine Mills-Tierney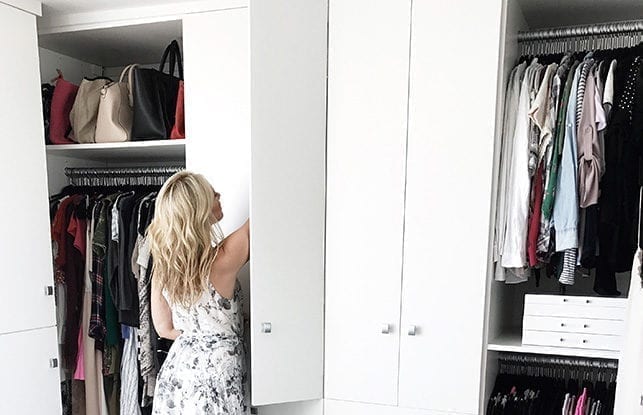 Kristine Leahy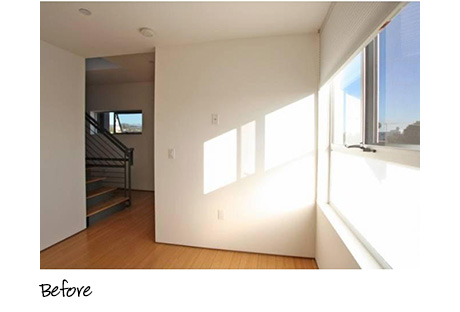 What She Wanted
---
When Fox Sports and NBC host Kristine Leahy and her boyfriend moved in together, closet space was definitely at a premium. His "bachelor pad" storage was primarily filled, with the exception of an underutilized guest room that doubled as a sprawling space for his sneaker collection. Kristine, however, saw potential and envisioned a serene dressing room and closet where she could get ready for events in a pretty space she could call her own.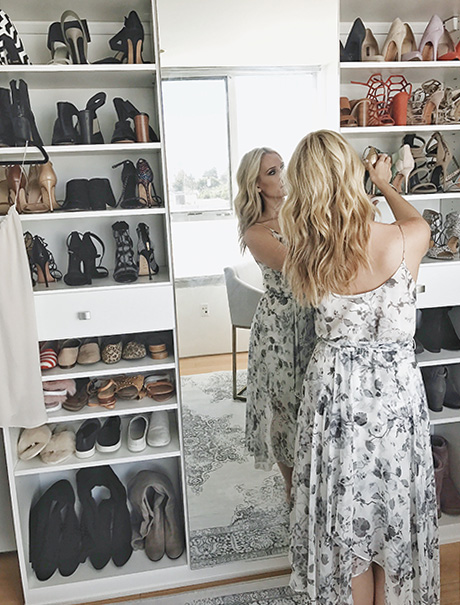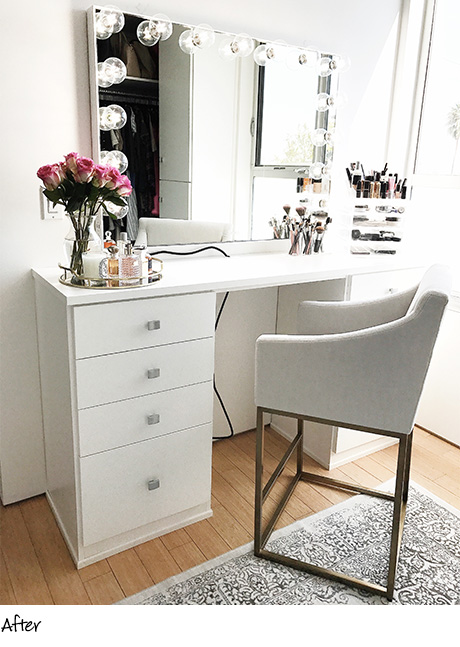 How we did it
---
Working with California Closets Los Angeles design consultant Katharine Mills-Tierney, Kristine began to bring her vision to life. On one wall, Katharine created clean, floor-to-ceiling closets to give Kristine ample space for hanging clothes, while on another wall Katharine designed custom storage to help organize Kristine's shoes, jewelry, and accessories. Katharine also added a wall cabinet for all of Kristine's folded items, such as sweaters and jeans, as well as a spacious vanity where Kristine could comfortably get ready.
Kristine was incredibly collaborative. She knew exactly what she needed and I was thrilled to customize every detail to give her the beautiful space she wanted.
final result
---
With the design's crisp white finish, the reimagined guest room-turned-dressing room feels fresh and functional. Kristine's personal touches, including a plush, vintage-inspired rug, make the environment even more inviting and one that she enjoys spending time in every morning.
---
Design Details
Hardware & Accessories:
Matte Aluminum square knobs
Round hanging poles with cover caps
Pull-out valet rod
Accents:
Aluminum framed door with mirrored insert
Slab door and drawer fronts
Microsuede jewelry drawer insert
Decorative fascia to the ceiling
*Note: product availability may vary by location
---
---
Why Wait?
Book your free consultation today.
Schedule My Free
Design Consultation