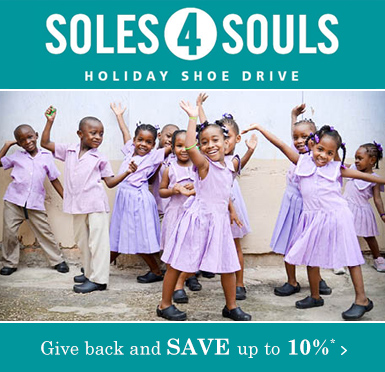 Give back and save up to 10% during our annual new shoe drive
Book My Free
Design Consultation
Schedule My Free
Design Consultation
Soles4Souls Annual Shoe Drive
Give back and save up to 10% during our annual new shoe drive
Now through December 31 -- for each pair of new shoes donated, take 1% off your price* up to 10%, for a maximum of $1000.
Shoes can be collected by the designer at the point of sale, dropped off at the showroom, or collected by the installer at installation. The final balance will be adjusted prior to installation.
*Some restriction apply. Cannot be combined with other offers or promotions. Offer available at participating locations 11.1.19 through 12.31.19. ©2019 California Closet Company, Inc. All rights reserved. Each franchise independently owned and operated. California Closet Company, Inc., 1414 Harbour Way S, Suite 1750, Richmond, CA. 94804, USA.