If you're reading this article, then it's probably time for a garage renovation. Although most people think their garage is a messy waste of space, we at California Closets think that the garage is a vital extension of your home. Below, our design experts have put together three ways to de-clutter and organize your garage for good.
Install Custom Cabinetry
From sporting equipment to seasonal décor, the garage quickly gets cluttered with lots of "stuff", and it's a storage space for a myriad of things. To clear floor space and to have a designated home for storage, deep custom storage cabinetry is a great way to conceal and store away things we don't often use. Open shelving, drawers and baskets can be installed for more regularly used items, such as gardening tools, basketballs or baseball mitts.
Install a Fusion Track Wall System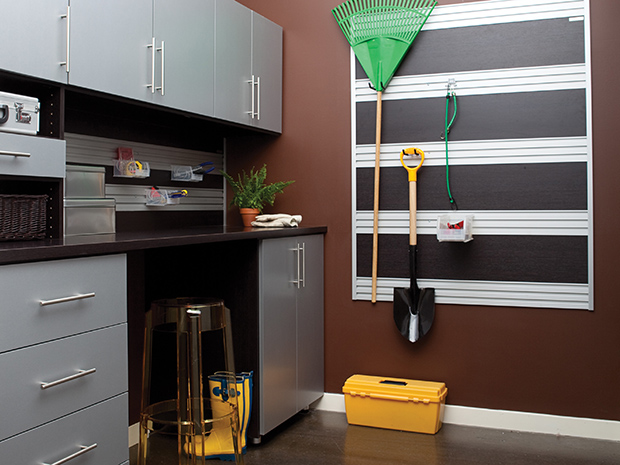 In order to keep things out of the way and off of the floor, you need a place to put awkward-sized or larger items. A Fusion Track Wall System is a genius storage idea that hangs up rakes, bikes, and more so that even those things we thought would always be in the way finally have a new home.
Incorporate a Work Bench
If you often work on projects or have a lot of tools, building a custom workbench is a beautiful idea for your garage space. Versatile storage options, including cabinets and a Fusion track Wall System, organize often-used tools and equipment for easy use. A personalized and integrated workspace maximizes efficiency and square footage. Small drawers for nails and tools and baskets can be designed to hold drop cloths, garden supplies or recycling objects.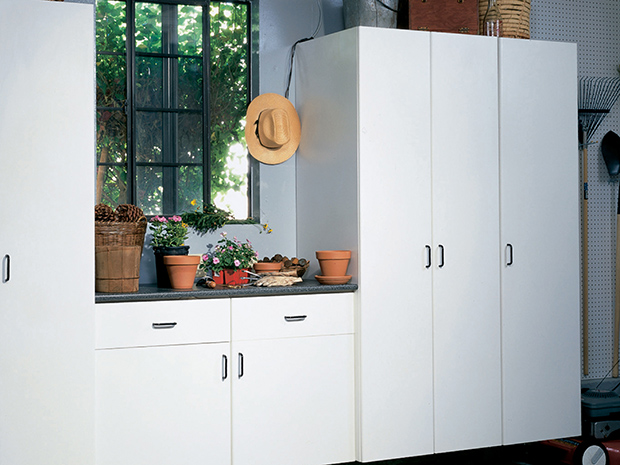 With all of this newfound space, you'll be able to fit your cars, projects and more. Get started today by visiting California Closets Tampa or by scheduling your complimentary in-home expert design consultation where our designers will work with you one-on-one to build your dream garage. Learn more at our Tampa showroom.