When it comes to home organization here in Tampa, it's often the last priority with all of the exciting things happening around the area, whether you live in St. Petersburg, Spring Hill, Lakeland or Brandon. The expert designers from California Closets put together storage solution design ideas for every room in your home for a more organized, serene environment.
Your bedroom is the most personal space in your home – shouldn't it be organized, serene and a reflection of you? With custom storage options and custom closets available, you can build your very own closet according to your needs. A walk-in closet is an expansive, luxurious option to store and display your items and relax in. LED lighting, shoe storage, jewelry drawer dividers, racks, hooks and shelving and center island bench seating take your ordinary closet to a boutique-like ambiance, so you will always know where everything is, and you can proudly show off your new space to friends.
A reach-in closet is best for those with smaller spaces, but provides just as much functionality and organization. Utilize wall space with hanging racks and take advantage of floor-to-ceiling storage with drawers, shelves, shoe shelves and more.
The garage can be a tricky place to try to organize – and one that most people do not want to deal with. Custom storage cabinets, drawers, shelves and specialty racks create a purposeful room for efficiently storing tools, sports equipment, keepsakes, and holiday decorations – maintaining order and making organization simple. A Fusion Track Wall System keeps bikes and rakes off the floor and out of the way and baskets keep balls and gardening supplies in a designated place.
For aspiring chefs or those who like to entertain or cook for the family, an organized, beautiful kitchen is the key to a successful space. A pantry system is a customized cabinetry system delivered to your specific tastes and needs. Shelving, drawers and baskets combine to accommodate specific needs and uses, ensuring accessibility and order in a space where items are continually removed and replaced.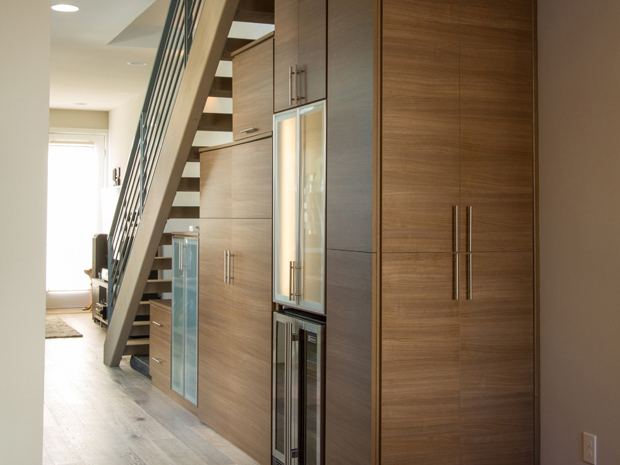 Also known as an entryway closet, a mudroom is a great place to keep all of your outdoor gear, keys, purses and jackets in a designated space without cluttering the home. Well-designed hanging space, shelving, hardware, and sitting areas create organization and efficiency – without sacrificing style – in a transitional area of the home. A smart use of space allows for quick access for those coming in or going out.
Have you ever thought about using your kids' playroom as storage? Completely customize your kids' playroom with cabinetry, drawers, shelving, and baskets made for easy toy access and cleanup. Window-seat shelving creates a perfect nook for reading with storage for books underneath. Pullout baskets are ideal for storing multiple sizes and shapes of toys as well as clothing for easy visibility.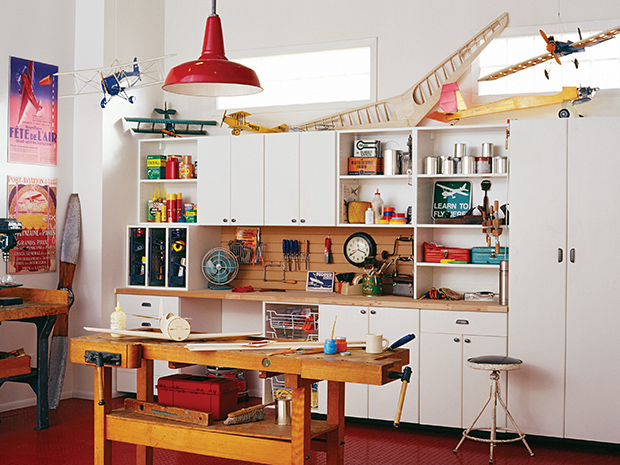 Get started today and improve the organization in your home by contacting the California Closets Tampa team. You'll receive an expert design consultation that's free right in your home to discuss your unique space and budget. Or, check out our Tampa showroom to explore all of the options we have to offer.