One of the simplest ways to organize your closet is with a custom cabinetry system. The California Closets Delaware & Eastern Shore team provides simple ways to organize your closet space, whether you live in Centerville, Northern Delaware, and Philadelphia suburbs, Paoli, Malvern, Glenmoore, Chester Springs, Exton or West Chester.
When it comes to closets specifically, you can make any space – large or small – a functional, beautiful space.
Walk-In Closets: A walk in closet is great because it provides extra space to roam and store items. Custom cabinetry, shelving, deep drawers and hanging racks and hooks are some of the closet accessories that contribute to a cleaner space. LED lighting, display shelves and bench seating are some of the added accessories that make your closet luxurious.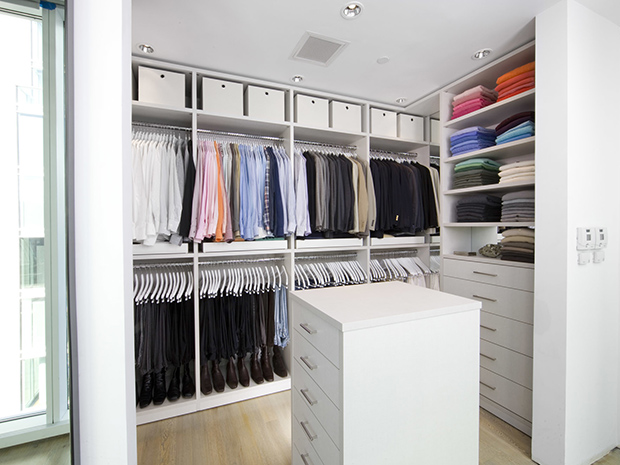 Reach-In Closets: For a space-saving solution, reach-in closets are as functional as they are practical (and highly stylish). Drawers, shelves, inserts and differing heights of hanging rods, among other options, give clothing, shoes and accessories a home that is organized and easily accessible.
Wardrobes:A wardrobe is a beautiful addition to any home, and should match the rest of your home's design aesthetic. A freestanding closet that can move wherever you move, it comes with the same functionality as any other closet, so you get great design, organization and style that moves with you.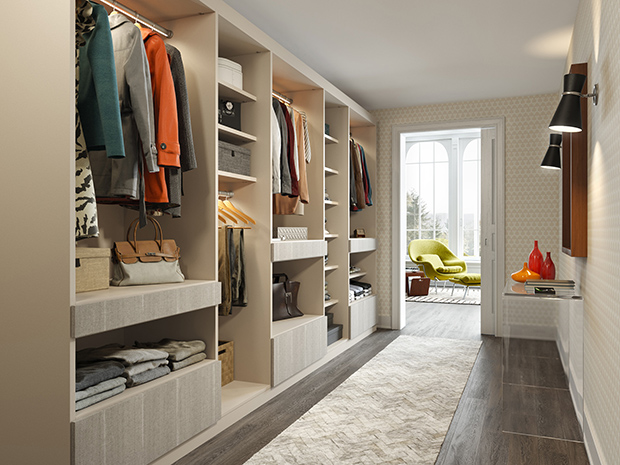 Kids' and Teens Closets:If you have kids, you know that they outgrow everything. This also includes closets. Adjustable shelving, hanging areas, and baskets organize the closet to evolve with your child. This adjustable closet allows for a space that stores clothes when he or she is young to become a place that also houses technology, sports equipment and books, as they grow older.
Isn't it time you have a high functioning closet? The experts at California Closets have been building beautiful, organization-friendly closets for nearly four decades, and love to help clients here in Delaware & Eastern Shores. Schedule your complimentary in-home design consultation today.