Here in Portland, you may have more sweaters and boots than you know what to do with. But don't just stuff your sweaters in a ball or on the shelf – it's smart to come up with an organization wardrobe solution. The designers from California Closets put together several ways to organize your wardrobe so you'll have a stylish, functional closet for life – whether you live right in Portland, Vancouver, Seattle, Battle Ground, Beaverton, Camas, Clackamas County, Gresham, Happy Valley, Hillsboro or Lake Oswego.
Come up with a Closet System
In order for anything to work you have to come up with a system. A closet system is a highly functional group of closet accessories and options to give you the most organized solution possible – for any room in your home. For the bedroom, there are plenty of options of closet systems: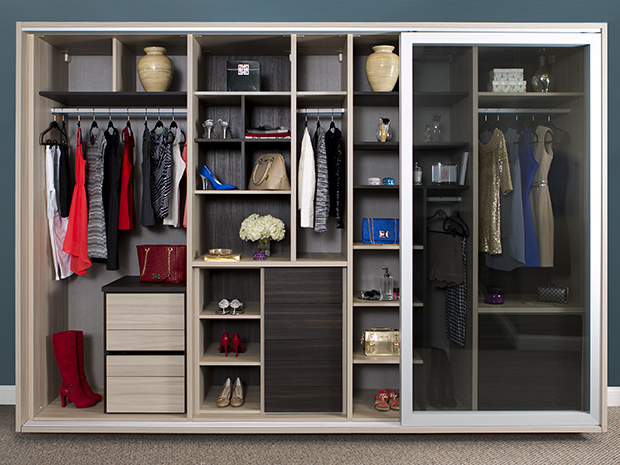 Walk-In Closet: For an elevated closet experience, a walk-in closet gives you everything you can possibly dream up for a closet. The expansive, spacious option can be as simple or as decorated as you want, with multiple shelves, hanging areas, drawers and more. A center island and bench seating gives you additional storage and a place to relax, and shoe storage, Custom LED lighting, jewelry drawer dividers and custom doors and drawers, including leather or glass, give you that boutique-like feeling right in your own home.
Reach-In Closet:For a genius space-saving solution, a reach-in closet is the best way to help you maximize your storage potential. Take advantage of closet height for even more interior space, and rely on multiple hanging areas, shelving, drawers and more. A Fusion Track Wall System hangs belts, ties, scarves and more on the wall, to keep clutter off of the floor for good.
Wardrobe:A wardrobe for your wardrobe is a great solution for those who prefer something a bit more mobile. The freestanding closet is like a luxurious, one of a kind piece of furniture itself, and comes with the same functional features as any other closet. Custom doors elevate your piece of furniture so it disguises your clothes.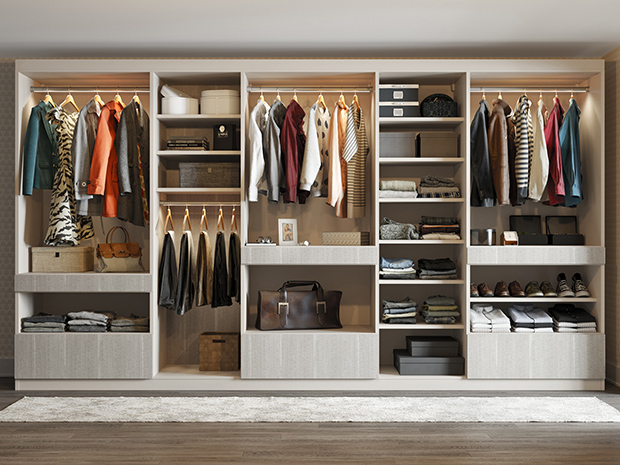 When it comes to your closet, you not only want something that's organized, you want a closet design you'll love. Whether you lean more toward classic, traditional pieces or you have a modern, fun style, you can get the perfect custom closet you've always wanted. At California Closets, all of our closet systems are built with sustainable and durable materials, and our range of available colors and textures – for everything from inserts to countertops to back panels – sets the industry standard for quality custom closet systems. With finishing touches such as sophisticated lighting, stylish drawer and door styles and decorative hardware, every detail of your closet will elevate your home.
If you're ready to elevate your closet to what you envision here in Portland, give the California Closets Portland team a call. You'll receive an expert design consultation right in your home, to go over one-on-one your unique budget, space and goals. Or, visit our showroom in the Pearl District and Bend showrooms to see for yourself all of the options available to you.