Do you need a guest room but don't exactly have the space for it here in Pittsburgh? The designers at California Closets have provided plenty of ways to be able to have guests over while still keeping your space intact with the power of the Murphy bed. Here are some ideas:
Whether you envision having a quiet corner office or a fun, creative collaborative workspace, you should get your dream home office in order to have a productive workday. With a desk, shelving and more, you'll have plenty of space to roam. When guests come into town, a pull-down Murphy bed is simple with either a Side-Tilt Wall bed option or a Standard Wall bed option depending on your spatial needs.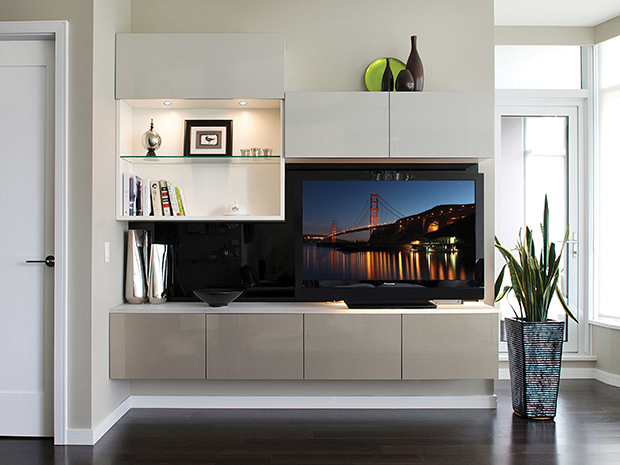 Do you wish you had space for your kids to play when it's raining our snowing outside? A custom playroom is a great solution, which also doubles as storage and a guest room. Functional and hidden storage bins, window seating storage and more come with the system, and a pull-down bed can be put to use when Grandma or Grandpa come into town.
For entertainment and lounging, a custom entertainment center is a wonderful addition to your home. Storage cabinets, drawers, shelving-countertops and more provide extra storage, and a fold-down bed can be available for when guests come to town. Plus: they can watch TV or listen to music before hitting the sheets.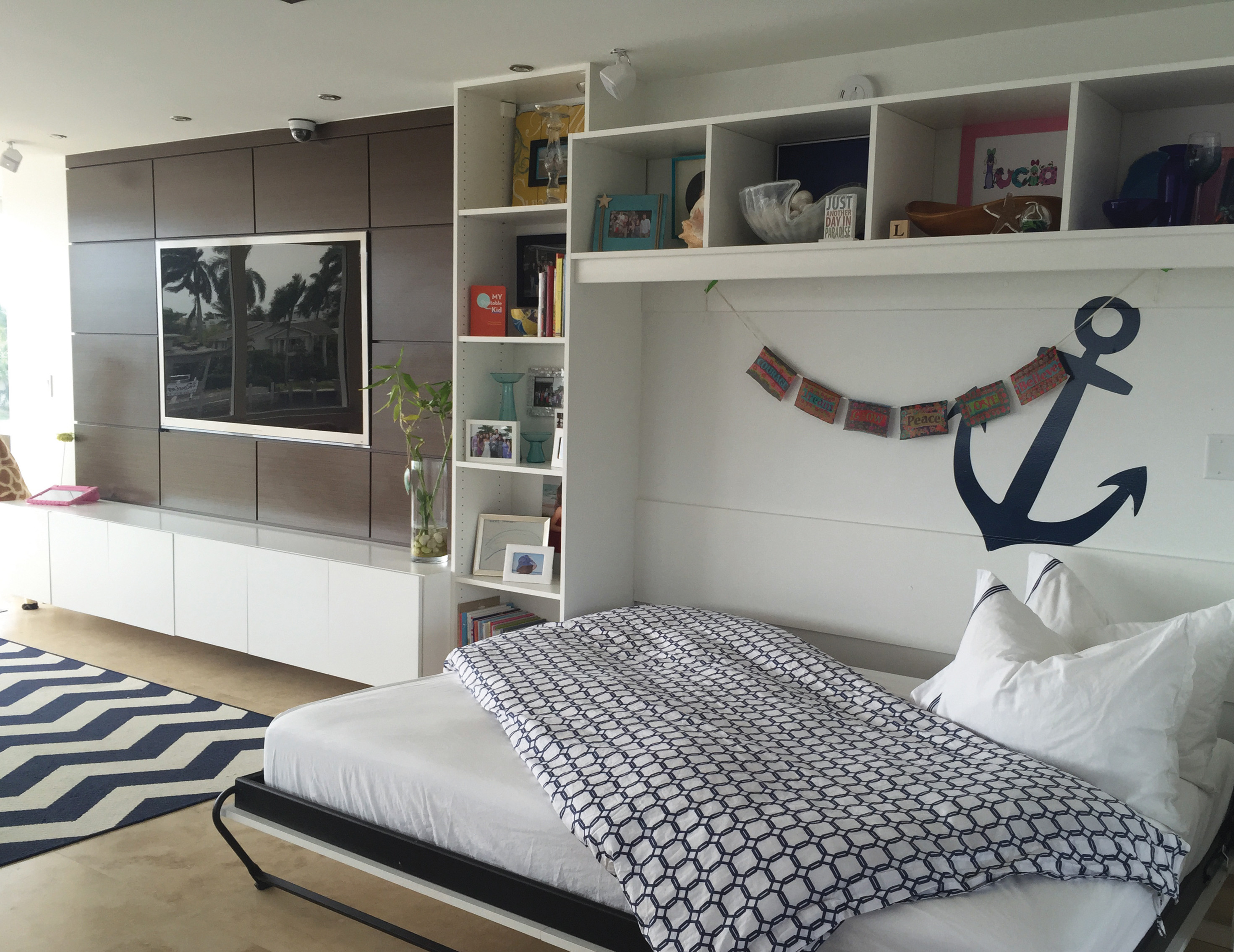 For more options and space in your home, a personalized Murphy bed is a great solution. Customized exactly to your home design aesthetic and equipped with custom cabinetry, your guest will feel like home in their very own room. Contact the California Closets Pittsburgh team today where you'll receive a complimentary expert in-home design consultation or stop by our unique Wexford showroom to get started on your Murphy bed design at.