Do you seem to always run out of time for things such as organizing? Here in Monterey, it's easy to do, with all of the fun activities always going on (and not to mention guests frequently visiting). In order to truly enjoy these activities, you have to have peace of mind when it comes to your home. Keeping an organized home can be a challenge. Luckily, the experts at California Closets have nearly four decades of industry expertise to help homeowners get organized with custom cabinets and storage systems. For homeowners living in Monterey, Gonzales, Greenfield, Jolon, King City, Lockwood, Marina, Moss Landing or Pacific Grove, this is a huge plus.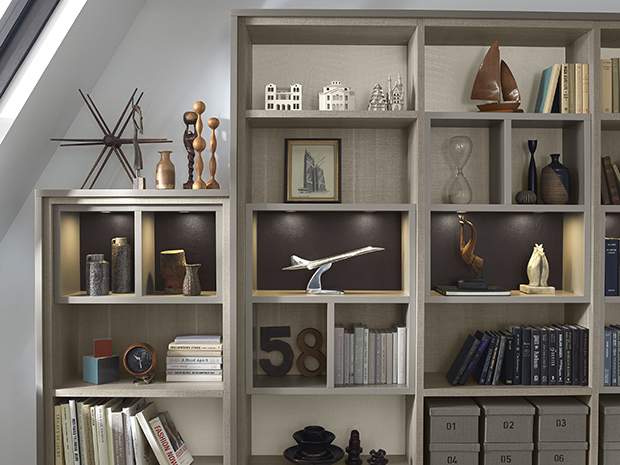 Determine What Rooms Need the Most Help
Is there a room or rooms that come to mind when you think about what needs organizational help the most? Whether it's the garage or the closet, we have solutions for you in any room of your home.
Garage
The garage can be tough to navigate, and people often don't take the appropriate steps to achieve a high-functioning, beautiful garage. Installing custom cabinetry with deep storage will easily store seasonal décor, sporting equipment, tools and knick-knacks away so you have floor space for your cars or projects. A Fusion Track Wall system keeps bikes, rakes and more off the floor and out of the way. Baskets keep balls and gardening supplies in their proper place, and a workbench provides an area to work on projects.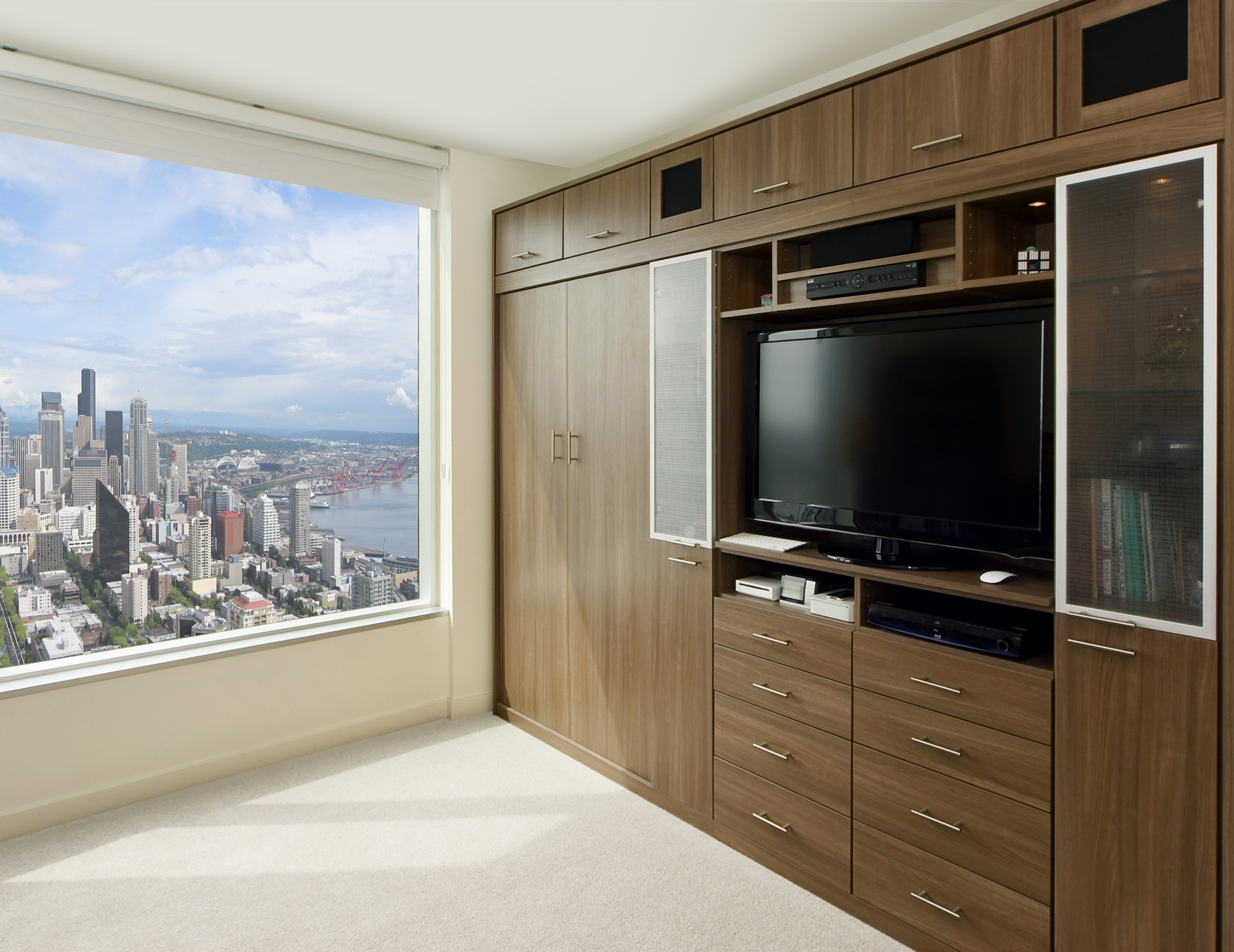 Home Office
Is your home office more of a place to dump every paper or file in your home, than a place to focus and work? If you don't have a storage system put in place, that's bound to happen. An efficient home office works with your profession and working style to best keep you focused, as well as stores all of your items. Individual and shared workspaces, open and closed display areas, finishes, lighting and hardware all contribute to a successful home office. Custom-designed bookshelves, counter surface for collaborative work, lower desk cabinets to conceal supplies, upper storage, and floating shelves not only store away items but display your artwork, books and achievements.
Multipurpose Room
Do you have a spare room that you don't know what to do with, so you end up storing all of your "stuff"? Instead of wasting the space, take advantage by installing a custom Murphy bed. The bed that folds up and into the wall is the perfect solution for guests, so that it's guest room by night, and home office, playroom or something else by day. Storage cabinets, integrated desks, and more help contribute to this, and Murphy beds can be completely customized depending on your style and space.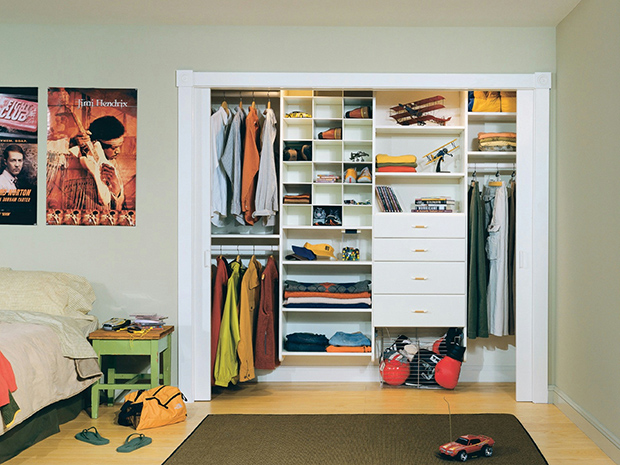 Closets
Whether for your master bedroom or the garage, closets can be a tricky space to master. A wide variety of closets are available depending on your needs, space and budget, and no matter the size, will create a beautiful storage system for your home.
Walk-In Closet: A walk-in closet (large or small) is a room all its own. High-quality doors and drawers, installed accessories, finishes, lighting and layout options create a custom-designed and organized space that is a luxurious addition to any home.
Reach-In Closet: A reach-in closet requires a combination of high function and bedroom design aesthetic. Drawers, shelves, inserts, differing heights of hanging rods, and other options give clothing, shoes and accessories a home that is organized and easily accessible.
Wardrobe: A well-designed wardrobe is akin to a piece of custom-crafted furniture. The right finishes, decorative moldings, and beautiful doors are designed to naturally fit into any space—and provide you with much-needed storage and functionality.
Kids' and Teens Closet: As parents, you know that having items that grow with your kids is invaluable. Adjustable shelving, hanging areas, and baskets organize the closet and evolve with your child, allowing for a space that expands, grows and changes.
If you're ready to get organized, visit our Carmel showroom or give the Monterey California Closets team a call. You'll receive an complimentary expert design consultation right in your home. California Closets is the leading expert in closet and storage design for homes across the country. Get started today on your custom cabinets and storage systems to make life that much simpler.