Here in Monterey, it's easy to spend all day outdoors. Water, sunshine and sand are probably on the brain more than say, your closet. However, keeping an organized, serene home will keep your elevated state consistent even as you get home at night. Whether you live in Aromas, Big Sur, Bradley, Carmel, Carmel Valley, Castroville or Chualar, we've provided key tips to keep your closet organized for good – so you can stop worrying about the clutter and focus on what matters most.
Step 1: Get Rid of What You Don't Need
Although this can be hard for some people, sometimes you need to say goodbye to things in order to achieve organization and tranquility in your home. Donate or rid of all clothing, accessories and mementos you have no use for anymore, so that you are only filled with items you love in your closet.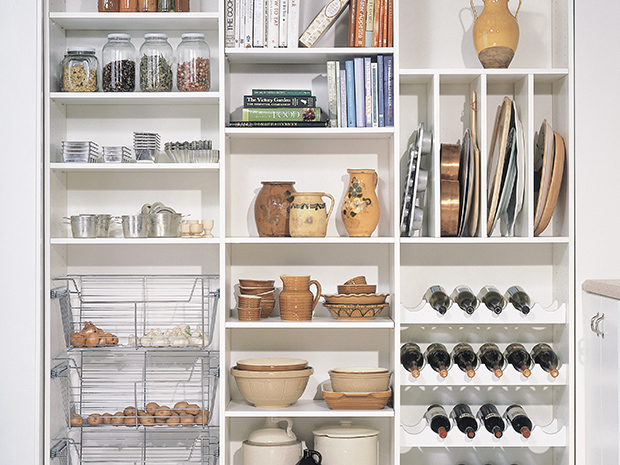 Step 2: Determine Your Wants and Needs
Once you've gotten rid of what you don't need, now you have space to imagine the possibility of your closet. Make a list of all of the things that are must-haves for your new space.
Measure your space to know exactly what you're working with
Visualize how you'd like to access things within the closet
Create a 'rough draft' design of components such as cabinets, drawers, shelves and wall hangings
Determine a style, color and other features you'd like to have
Determine your budget range (from minimum to maximum)
Make a list of all your wants and needs with the most important items at the top
Step 3: Design a Custom Closet
Because everyone has different lifestyles, budgets, tastes and homes, there is no such thing is a one-size-fits-all closet. A custom closet suits your unique needs, space and budget so you can finally find a beautiful home for all of your items. A custom closet solution:
Amplifies usable space, taking advantage of every square foot while showcasing personal style
Increases the use of a small space
Can be mobile in the form of a wardrobe to provide a closet system wherever you need it
Provides functionality with a wide array of closet accessories, including hooks, baskets, adjustable shelving, drawers, jewelry drawer dividers and shelf dividers
Step 4: Maximize your Space with Closet Accessories
Expanding on the functionality of closet accessories, it's smart to use what's best for your home in order to truly get organized.
Shoe Storage – Create an incredible shoe display with a variety of storage options
Drawer and Shelf Dividers – Clothing dividers, cleverly designed for both drawers and shelves, keep items separated, organized, and easy to access
Jewelry Drawer Dividers – Showcase your cherished and valuable accessories, while keeping them untangled and easily found
Hooks, Pullout Racks and Accessories – Hang up bags and clothing and optimize space with tie, belt and scarf racks, valets, mirrors and more
Hampers and Baskets – Keep dirty clothes and miscellaneous items concealed with pullout hampers and baskets
If you're ready to clear out the clutter in your closet, visit our Carmel showroom or give the Monterey California Closets team a call. You'll receive a complimentary expert design consultation right in your home. California Closets is the leading expert in closet and storage design for homes across the country. Get started today.