No matter how unorganized your closet is, you can always have a clean, clutter-free space. Sometimes all it takes is a bit of shelving and organizing to get it the way you want it to look. Homeowners in Myrtle Beach, Aynor, Carolina Forest, Cherry Grove, Conway, Debordieu, Dillon, Galivants Ferry, Gardens City, Litchfield, Little River, Longs and Loris will benefit from the tips the designers have at California Closets.
Shelving and countertops complement the other elements in your storage system. Unique configurations that incorporate floating shelves, leather, and a mix of open and closed designs allow you to tailor a space specifically to your style and needs.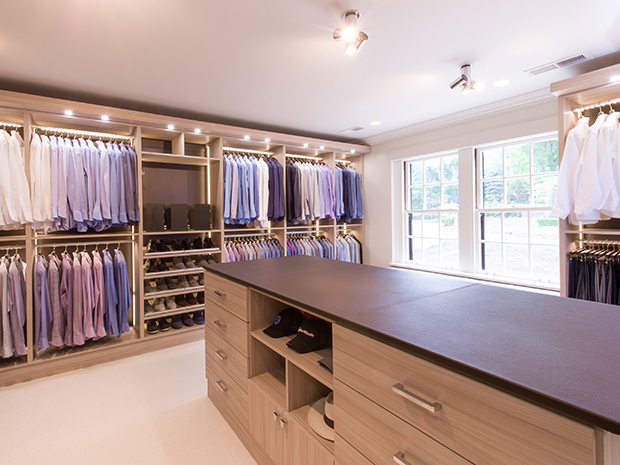 No matter if you're looking for something more minimalistic or luxurious, you can dress up or dress down your shelves as much as you want.
Floating and glass shelves open up a room to create the illusion of more space.
The box-within-a-box design adds visual interest.
Leather infuses your system with a touch of luxury.
Frosted or clear glass shelves showcase your favorite items in style.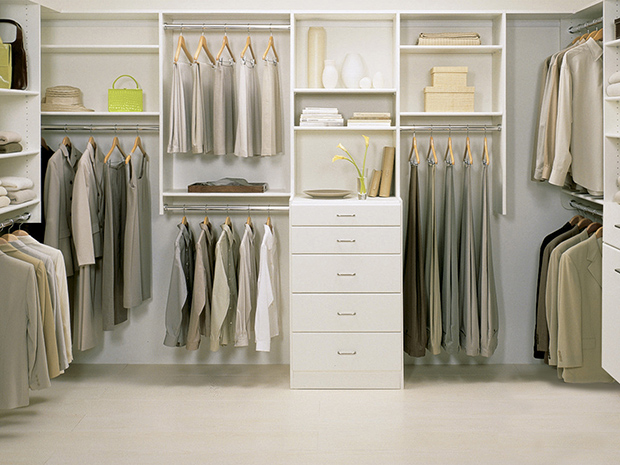 By combining multiple closet accessories, such as shelving, drawers, multiple hanging areas and more, you will achieve optimal organization within the home. Shelf and drawer dividers help organize your t-shirts, pants and more so that your home is prepared to get tidy and organized for good. Closet accessories include:
Shoe storage
Jewelry drawer dividers
Shelf and drawer dividers
Pullout baskets and hampers
Racks, belts, ties and accessories
Get started on your own custom design by contacting the California Closets Myrtle Beach team. Featured on Houzz, California Closets has been transforming homes for nearly four decades. Schedule your complimentary in-home expert design consultation today.