Are you running out of space in your closet here in Oklahoma City? Fret not. The California Closets designers put together tips and solutions for redesigning your closet space so that it's organized, stylish and breathable for you to walk around in and relax here in Oklahoma City, Edmond, Moore, Norman and Yukon.
Closet Organization, Many Ways
Just like there is no one-size-fits-all closet, there is no such thing as a standard storage system. Depending on your personal needs, lifestyle, home and budget, every storage system is unique in its own way. That's why a customized closet system will help you organize every room in your home.
Bedroom Closets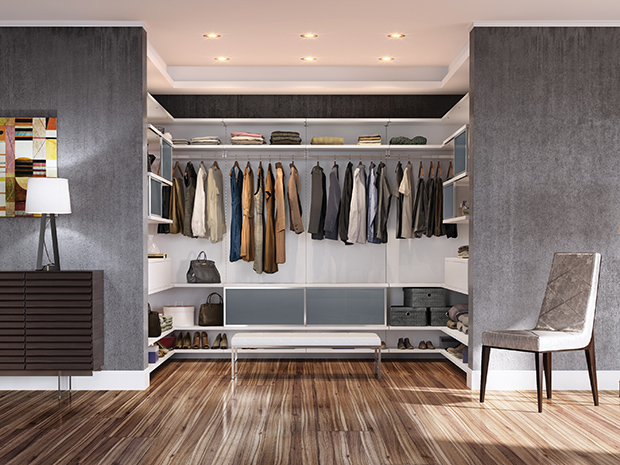 A custom bedroom closet is crucial for maintaining tranquility within the most relaxing (and personal) space in your home. A custom organization solution for your walk-in closets amplifies usable space, taking advantage of every square foot while showcasing personal style. A reach-in closet system allows you to increase the use of a small space and make adjustments based on evolving needs. A sophisticated and functional wardrobe provides a closet system whenever you need it, organizing belongings behind closed doors. Specialized racks, baskets, shelves and drawers help put everything into place.
Garage Closets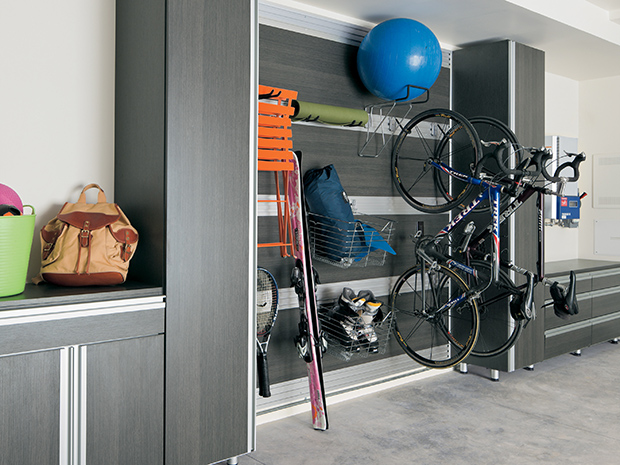 With the right storage system, your garage will become a useable, functional space. Utilizing wall space frees up the floor for parking cars and for conducting projects. And customized storage cabinets store everything from holiday decorations to sporting equipment. A Fusion Track Wall System is a durable metal component that frees up space by storing rakes, bikes, shovels and more on the wall. Your floor will be free and clear.  Baskets store everything from helmets and balls and shelving and drawers stow away items.
Entryway Closet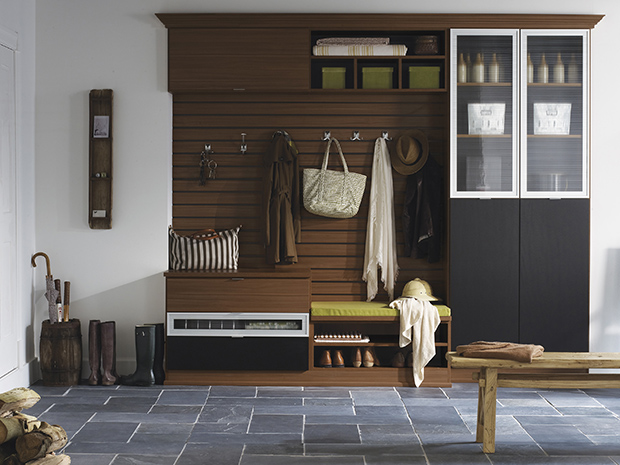 Have you ever thought about transforming your entryway into a mudroom? A mudroom is a great way to store keys, shoes and more that you can grab and go. Well-designed hanging space, shelving, hardware, and sitting areas create organization and efficiently, without sacrificing style.  Custom built-in cabinetry, as well as decorative moldings and details, create the look and feel of installed furniture and can be designed to match the rest of the home.
Get started on your very own custom closet renovation by contacting the California Closets Oklahoma team today. You'll receive a complimentary in-home expert design consultation to discuss your unique budget and goals. Featured on Houzz, California Closets has been building beautiful, organized storage solutions and closets for nearly four decades. Visit our Edmond showroom to learn more.