Here in Cleveland, it's normal to run out of space in your home – yet your storage doesn't get any smaller to fit all of your items — resulting home clutter. Below are expert ideas for storage in smaller spaces, so you can truly enjoy the space you do have here in Wilmot, Jackson, Green, Perry, Lake, Cuyahoga, Lakewood, Elyria, Euclid, Parma, Lorain, Akron-Canton, Alliance, Amherst, Avon, Avon Lake, Bay Village, Beachwood, Bedford or Bedford Heights.
The multipurpose room is a brilliant idea for those who want it all. Need a guest room but don't want to sacrifice having a living area or home office? You can have both. A Murphy bed is an expert space saving solution that folds up and into the wall so that by daytime, you can use the space for whatever you want. Custom cabinets are integrated in the Murphy bed solution so that either you or guests can store items while the area stays clean.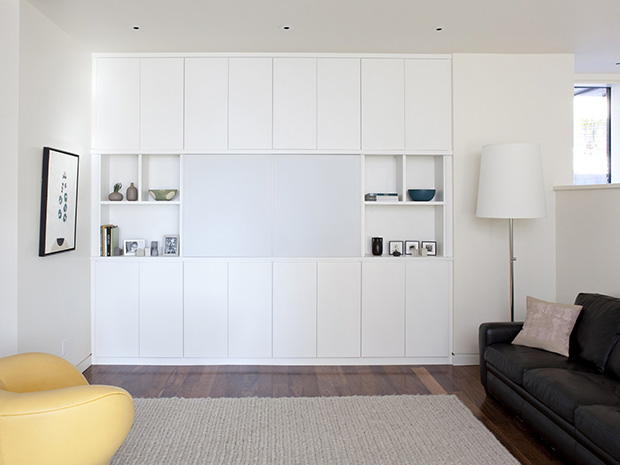 The garage is a great place for storage. Why? Because more often than not, you're the only one accessing it. Custom storage cabinetry in the garage takes into mind your quantity of storage and your design tastes for a beautiful look. Holiday décor, tools, sporting and gardening equipment and other items can easily find a home in the deep storage cabinets, drawers, shelves and baskets. Take advantage of every square inch by utilizing precious wall space.
A reach-in closet is the best way to save space while providing exceptional organization for your clothes and accessories. Requiring a combination of high function and bedroom design aesthetic, drawers, shelves, inserts, differing heights of hanging rods, and other options give clothing, shoes, and accessories a home that is organized and easily accessible. A wardrobe is a freestanding closet that moves with you, incorporating all of the same organizational elements as a reach-in closet. What's more, the beautiful customized design details provide you with a gorgeous piece of furniture you'll have for life.
For a great way to entertain your family or guests, while also providing discreet storage, an entertainment or media center is a great idea. Equipped with deep storage cabinets, shelving, drawers and doors to conceal items, you can keep anything you need hidden away within the cabinets of your entertainment center.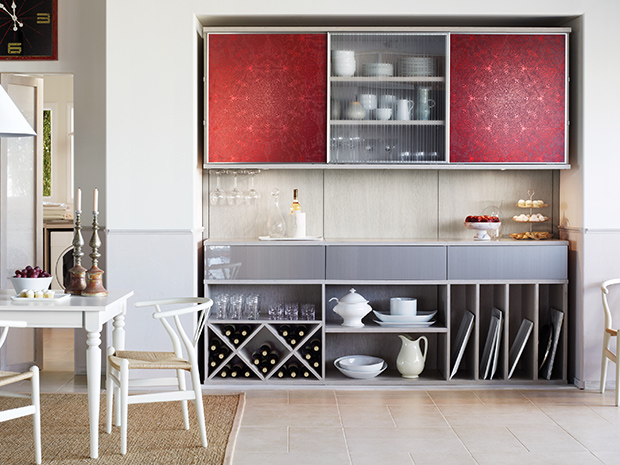 If you're a big chef or you love to entertain, you need a kitchen that aligns with your passions. Shelving, drawers, and baskets combine to accommodate specific needs and uses, ensuring accessibility and order in a space where items are continually removed and replaced. A kitchen pantry accommodates the needs of every chef, hostess or family.
For help on getting started on your project, contact the California Closets Cleveland team. You'll receive a complimentary expert design consultation right in your home, to go over your goals, budget and unique home. Featured on Houzz, California Closets has been the leader in storage and closet design for nearly four decades. Get started today and learn more by stopping by our Woodmere and Brooklyn Heights showrooms.