Are you ready for a closet overhaul? It's so easy to let the closet get out of control – but with these tips you can easily keep your closet organized and tidy for good. Whether you live in Spokane, Spangle, Greenbluff, Greenacres, Millwood, Colbert, Airway Heights, Chattaroy, Rosalia, Davenport, Reardon, Deer Park, Harrington or Dishman, everyone deserves a closet that's clean year-round.
Step 1: Get Rid of Unnecessary Items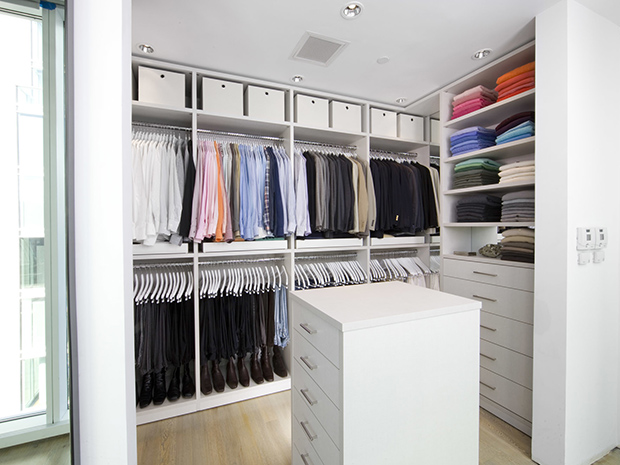 Spring-cleaning shouldn't just be reserved for springtime. Regularly go through your closet each season, and get rid of any clothing or accessories you don't wear anymore. Give to friends, donate or sell so that they will be used elsewhere. This instantly frees up closet space and clears the clutter to see what you really have to work with.
Step 2: Imagine Your Redesign
Now that you've cleared space, look at how your closet is built and note what changes you'd like to make. If you could have your dream closet, what would it look like? An expansive walk-in closet? A functional, sleek reach-in closet? Or, a compact and mobile wardrobe? Whatever your needs and goals are, you can absolutely make it a reality.
Step 3: Install Closet Accessories that Organize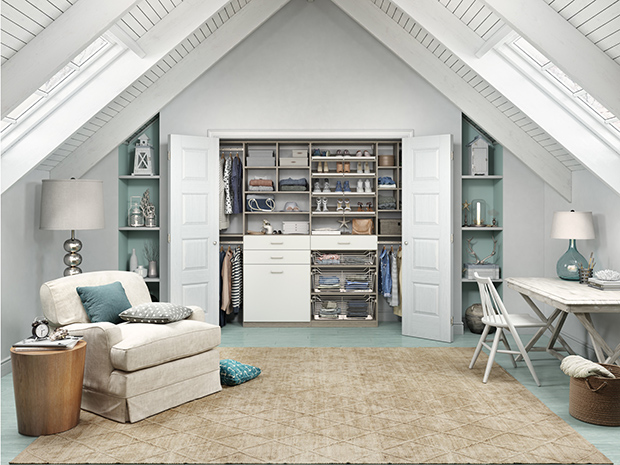 The secret to closet organization lies in the details. Closet accessories such as shoe storage shelves, drawer and shelf dividers, jewelry drawer dividers, baskets and hampers, pullout racks and valets, and hooks and poles will help find a home for all of your items and keep clothes and shoes off of the floor for good.
Get started today by contacting the California Closets Spokane team. You'll receive a complimentary in-home expert design consultation to discuss your unique budget and goals, or you can visit our Spokane showroom to talk to an expert. Featured on Houzz, California Closets has been building beautiful organization and storage solutions for nearly four decades.