If you're ready to tackle the clutter in your closet, then it's time to turn to the California Closets design team of experts. They've provided several ways to clean up the junk piles in your closet and finally establish a beautiful, cohesive closet that will organize everything from your dresses to your socks, for good. Homeowners in New Braunfels, Boerne, Helotes, Cibolo, Schertz, Live Oak and Spring Branch will appreciate a clean closet to wake up to everyday.
Establish a Closet System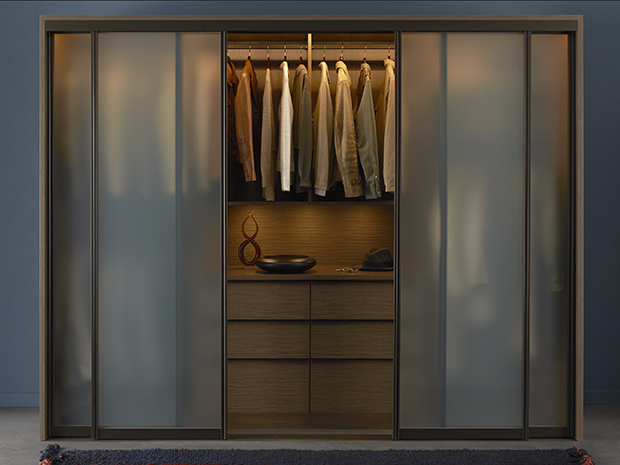 They say in order for things to get done, you have to come up with a system. There's an exact science to it for closets: coming up with a closet system. A closet system is a group of closet accessories that work together for the particular space in order to beautifully organize everything.
Closet accessories include:
Shoe storage
Drawer and shelf dividers
Jewelry drawer dividers
Hooks and poles
Pullout racks and accessories
Think up, Not out
Oftentimes, people don't use all of the space that's available to them in order to establish an organized closet. Take advantage of wall space and corners to maximize storage space. A Fusion Track Wall System allows you to hang things up on the wall, such as ties, scarves and belts, so you can keep extra items off of the floor.
Install Closet Doors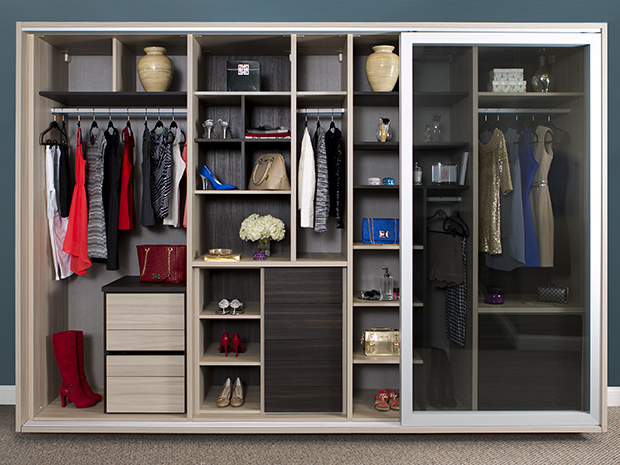 Closet doors provide many functions: they conceal your storage and clothes and provide an elegant design element to your closet. Sliding doors or regular closet doors can be installed in a variety of materials to dress up your closet, so that if you have your closet in your bedroom, you can conceal it with beautiful doors.
Get started today by visiting our San Antonio showroomor by calling the San Antonio team to set up your complimentary expert design consultation that's conducted right in your home. Featured on Houzz, California Closets has been building beautiful closets and storage system for nearly four decades.