Here in Nassau County, it's common to find homeowners who are frustrated with their closet space. Oftentimes, it's crowded and cluttered and they're not quite sure how to best organize their items. Luckily, California Closets specialty is custom closets. We believe there is no such thing as a one size fits all closet – as every individual has his or her own unique goals, items, budget and space. Below are five benefits of why a custom closet will greatly benefit your home here in Long Island, Southern Connecticut, Westchester, Staten Island, The Bronx, Brooklyn or Suffolk.
You'll Be More Organized
First and foremost, a custom closet will help you get and stay organized. Custom cabinetry, including shelving, drawers, hanging areas and more, will work directly with the space you do have, maximizing every inch for the best way to store your clothing and accessories.
You'll Be Less Stressed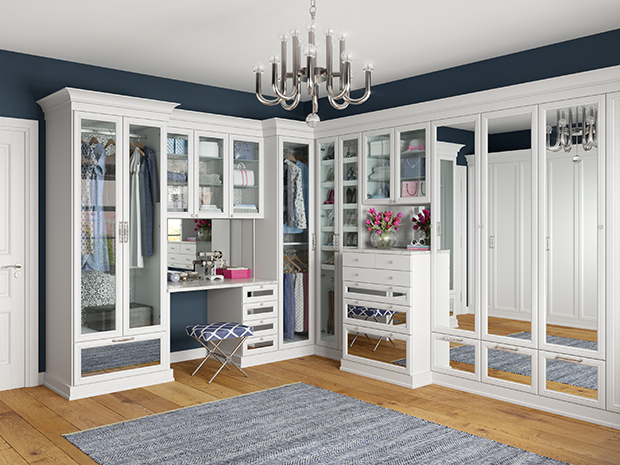 Imagine waking up every day to a slow, calm morning (rather than scurrying out of bed going through your pile of clothes.) A custom closet aims to expertly organize all of your items, so that you always know where everything is, and you can start your day with a better, calmer mindset.
You'll Express Your Style
In addition to having a highly organized closet, you want to have a closet you'll love. A custom closet can do this, with personalized materials, finishes and style that match yours. Custom LED lighting, shoe shelving and accessories will help you express your unique style while keeping things organized.
You'll Have a Closet that's Customizable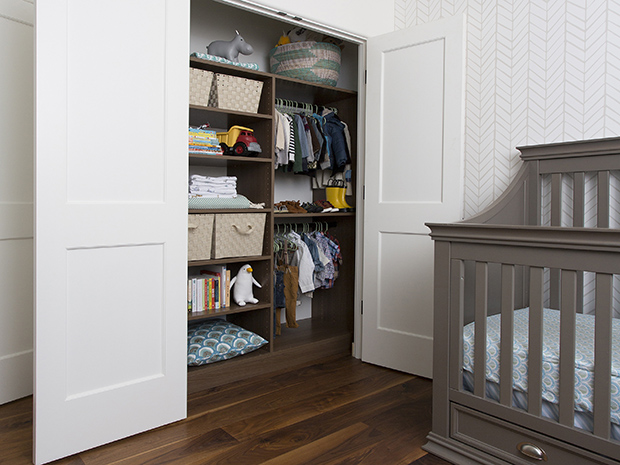 Those with kids know that they grow out of everything. Adjustable shelving and cabinetry that can be easily adjusted as they grow older will give you better peace of mind that you won't have to revamp their closet every five years.
You'll Be Able to see Everything You Have
Do you ever go through your closet and find a shirt you haven't seen in years? This will never happen with a custom closet. A successful closet is one that only holds items you love, where you can see everything (or at least know where your things are). Anything you don't want can be easily discarded to keep the tranquility of your closet intact.
To learn more about custom closets, contact the California Closets Nassau County team. You'll receive a complimentary in-home expert design consultation to discuss your unique space and budget. Featured on Houzz, California Closets has been transforming closets, storage spaces and more for nearly four decades. Stop by our Manhasset showroom to learn more.