Has it been awhile since you've updated your kitchen? Whether for better organization, style, or both, a kitchen revamp is absolutely crucial to maintain tranquility in the home. The designers from California Closets put together some ideas for homeowners living in Myrtle Beach, Florence, Georgetown, Murrells Inlet, Pawleys Island, Horry, Georgetown, Marion and Dillon Counties.
A pantry system requires a bit more finesse than just a few cabinets. With the right storage accessories, you'll be able to locate everything with greater ease, no matter how vigorous of a chef you are.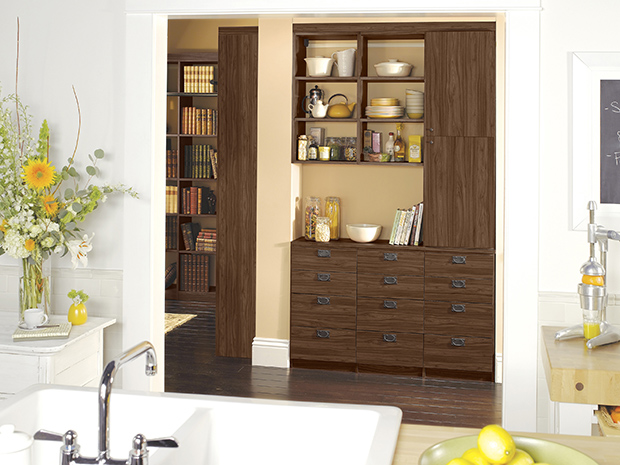 Sliding storage shelves allow for easy access to canned goods, while vertical shelf dividers organize everything beautifully.
Pantry drawers are specially designed to be spaced further apart, providing a better view of their contents.
Drawers conceal utensils and cooking equipment, as well as snacks to make provisions easily accessible for children.
Wine racks and stemware holders cleverly store bottles and glassware.
Counter area creates a space for food preparation
Pullout racks for linens and vertical shelf dividers for mops, brooms, and cleaning supplies organize often-used items.
Smart Accessories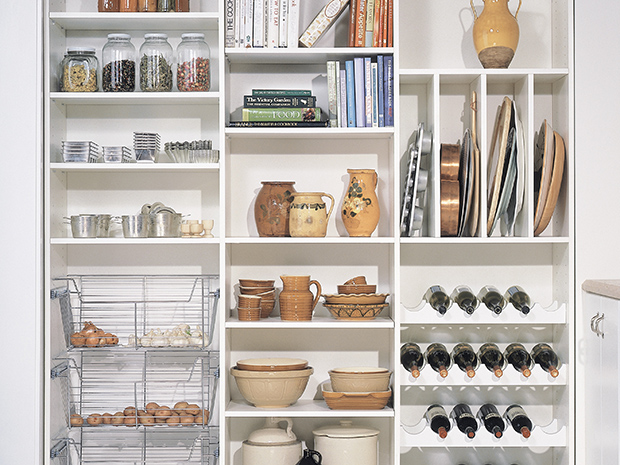 Take it a step further by implementing some crafty accessory ideas for your kitchen organization:
Pantry Drawer Inserts and Accessories –Drawer dividers provide a perfect place for odd-size items like snacks and cooking utensils.
Pantry Baskets – Pullout baskets give you easy access to anything from root vegetables to linens.
Wine and Stemware Storage – Integrated wine rack and stemware storage can create the perfect home for any collection and maximize kitchen storage.
No matter what your goals are for your kitchen, it's a lot simpler than you think to make it more organized and user-friendly. Call on the California Closets Myrtle Beach team to receive your complimentary in-home expert design consultation. Featured on Houzz, California Closets has been the leading storage and closet designer for nearly four decades.