Are you ready to work full-time from home? Whether that's the case or not, having a beautiful, organized and completely customized home office will inspire productivity and creativity at home. Whether you live in Louisville, Underwood, Scottsburg, Salem, Ramsey, Pekin, Georgetown, Henryville, Laconia, Lanesville, Vine Grove or Payneville, you deserve a beautiful home office you're proud of. Below are seven ideas to help you organize your office so that it's both beautiful and efficient.
Create a custom-designed bookshelf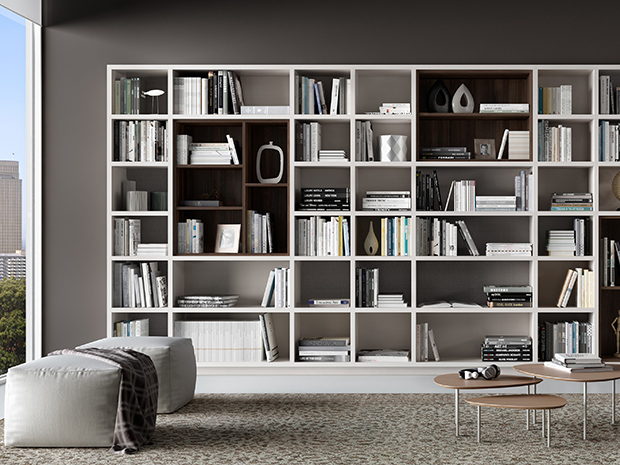 Not only will you organize your books, folders and papers, you'll look sophisticated doing it.
Create counter space for collaboration
If you're a designer or artist, you know having a wide, open space is key to creativity. A counter area will inspire artwork and will give you space for others to join in your creativity or collaborative projects.
Install lower desk cabinets for organization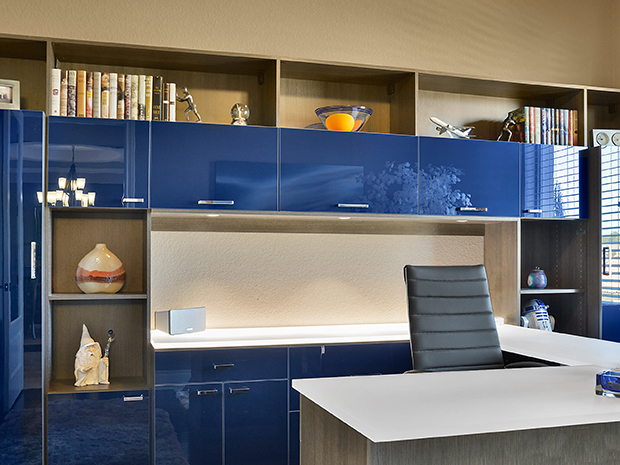 Are you stumped on where to put your stapler, extension cords, notebooks and pens without cluttering your desk? Lower desk cabinets store everything away you don't want seen – so you can keep a minimalistic aesthetic.
Install floating shelves
For things you do want on display, floating shelves are an elegant, beautiful way to do this – while keeping your space clutter-free.
Install a Murphy bed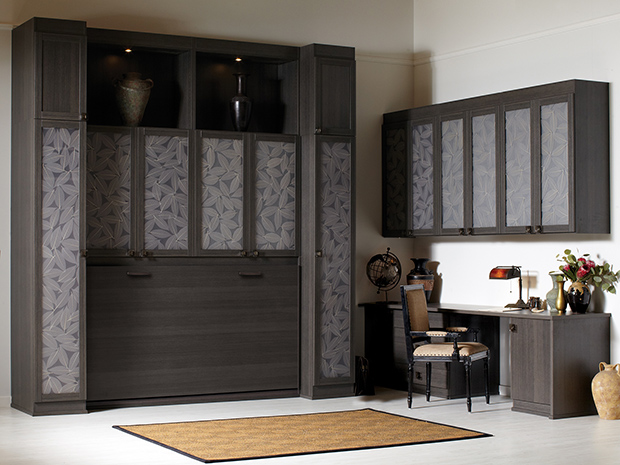 For that last minute guest who comes to visit, a Murphy bed is a great solution to house overnight visitors. For limited space, a Murphy bed in the office gives you an option without having to dedicate an entire room to them.
Get a keyboard tray
A keyboard tray or sliding drawer can be tucked away when not in use to truly create an ambient atmosphere.
Consider upper storage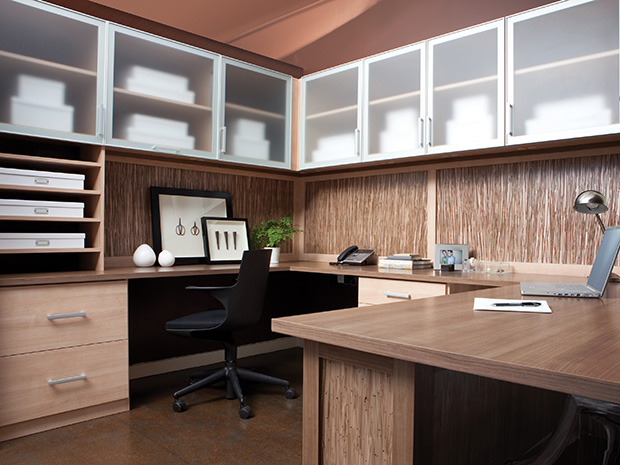 An additional form of storage, upper storage keeps extra printer paper, pens and office supplies stowed away so you don't have a pile starting in the corner of the room.
To get started on your custom-designed home office, contact the California Closets Louisville team today. You'll receive a complimentary in-home expert design consultation to discuss your budget and goals. Featured on Houzz, California Closets has been the leader in storage and closet design for nearly four decades.