Are you going crazy from the clutter in your closet? Then it's time for a redesign. Here, the California Closets Columbia designers put together tips and tricks to get your closet in order – no matter how small or big it may be.
Start with a System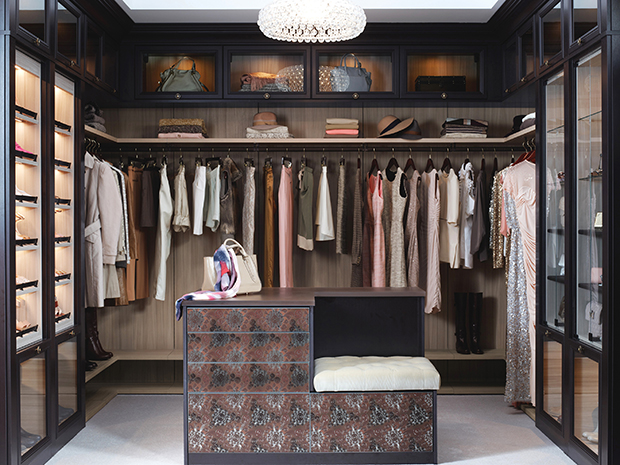 First things first when you want to put a new closet together: come up with a closet system. A closet system is essentially a blueprint of what kind of closet you want, depending on what room it's in and what it needs to organize. A foundation is designed and put into place that would be suitable for the room you're in and the space you have. Drawers, shelving and cabinetry also serve as the foundation for your new addition.
Add in the Accessories
Next comes the closet accessories – the best way to organize all of your items. The following does just that, whether you decide to have a reach-in, walk-in, or wardrobe solution:
Shoe Storage
Pullout Baskets & Hampers
Jewelry Drawer Dividers
Shelf & Drawer Dividers
Racks, Hooks and Pullout Accessories
Slat Wall System to Hang Accessories
A Door Can Do Wonders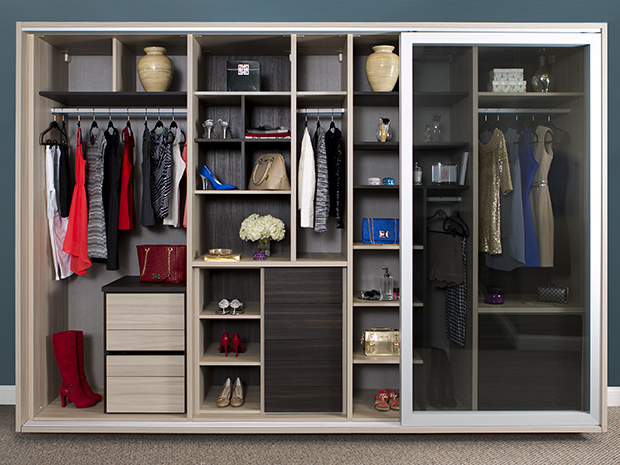 Sometimes it's the simple touches that make all the difference. In addition to creating privacy when you need it and opening up a space when you don't, sliding closet doors and room dividers are the final finish on a wardrobe or reach-in closet.
Choose from a variety of minimalistic frame options to fit your design aesthetic.
In addition to our Classic, Lago, and Tesoro finish options, we offer a variety of accent materials that can be used for sliding closet doors, including Ecoresin, Satin or back-painted glass, leather, acrylic and more.
Sliding closet doors provide smart design solutions in large or small spaces.
Sliding closet doors can also be incorporated on a cabinet or a shelf.
Get started today by contacting the California Closets Columbia team. You'll receive a complimentary, in-home expert design consultation to discuss your budget and needs. Featured on Houzz, California Closets has been in the storage and organization design industry for nearly four decades, transforming homes across the country.