Let's face it: these days you need a home office. With more employees working from home, it's crucial that you have something better than your kitchen table or cluttered back office. Here's how to create a home office you'll want to spend a lot of time in, and one that keeps your productive all day long for residents living in Charlottesville, Williamsburg, Ashland or Goochland.
Set Your Ambiance
The first step in creating a successful home office is asking yourself how you work best. Are you a creative collaborator who works well in an open floor plan? Or are you someone who needs peace and quiet? Home offices come in many different shapes, sizes and styles. Best of all – you can completely customize your office to your needs.
Custom Cabinets and Storage Accessories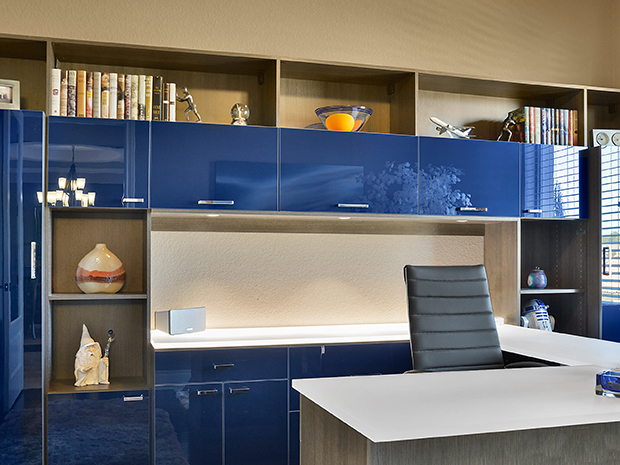 Next come the office accessories to help you get organized. These include:
Custom-designed bookshelves store large or small collections.
Counter surface provides a workspace for collaboration.
Lower desk cabinets conceal home office supplies and technology, corralling cord clutter.
Upper storage cabinets allow for easy access to supplies.
A keyboard tray or sliding drawer can be tucked away when not in use.
Floating shelves display collectibles.
Create a Multipurpose Room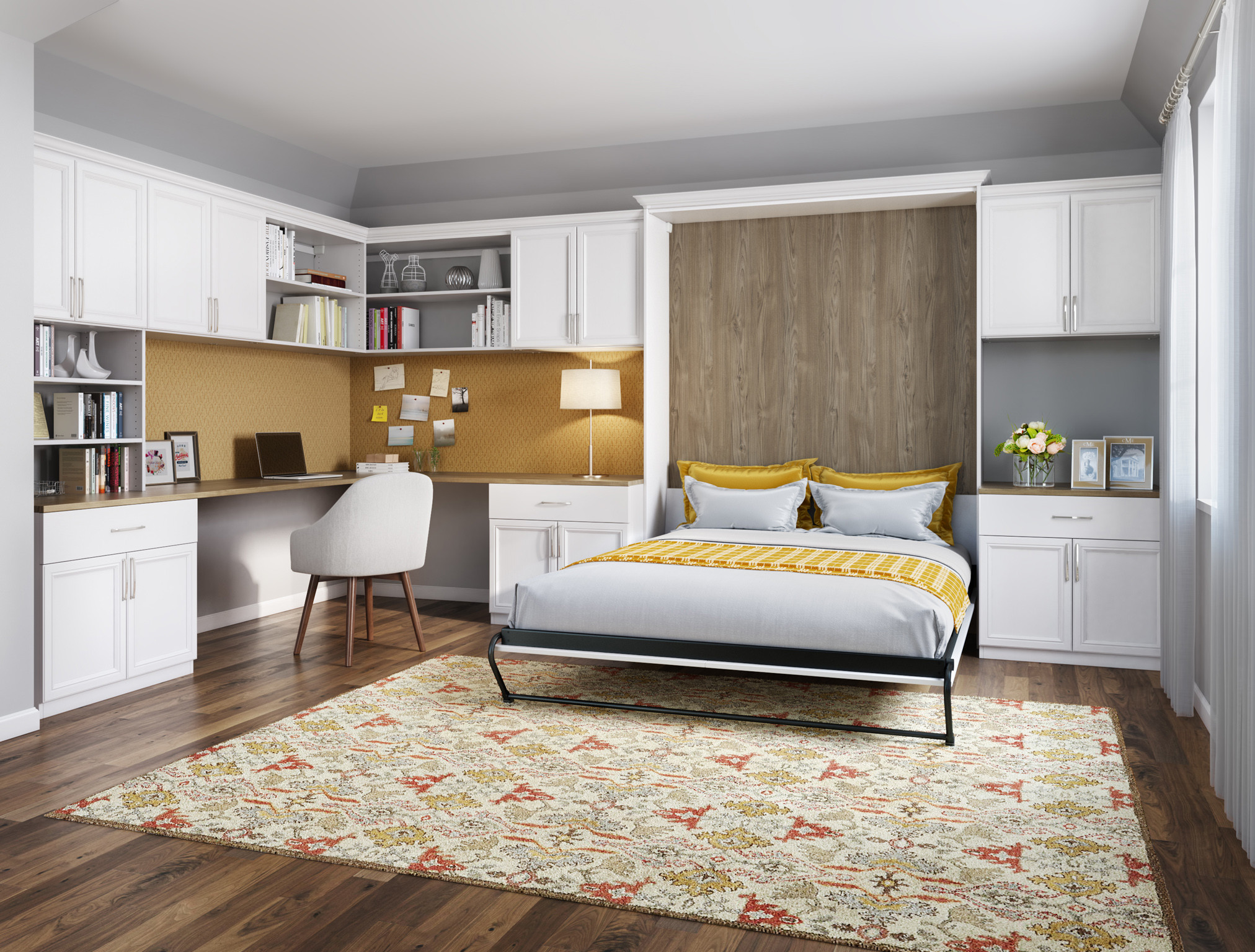 If you don't quite have the space for a home office, make it a multipurpose room. Whether a guest room or bedroom, a Murphy bed solution is ideal so you have a bed to sleep in at night and an office to work in during the day. The Murphy bed is a brilliant, simple solution where the bed folds up and into the wall when not in use. The easy pull-down mechanism provides a comfortable bed at night, equipped with custom cabinetry such as an end table, desk or nightstand, all designed to match the aesthetic of your home. A side-tilt wall bed option is available for more of a space-saving solution, or a traditional wall bed is available for room on both sides of the bed.
The designers from California Closets work on these types of projects all the time, and will make the transition from day to night as seamless and beautiful as possible.
Home Office Style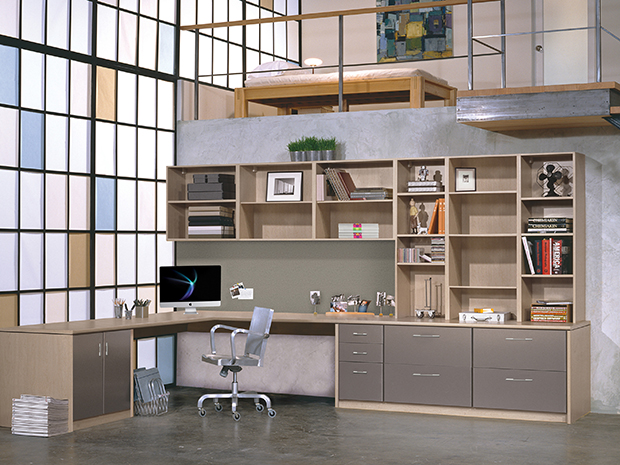 From the lighting to the desk finish, your style needs to reflect you in order for you to truly feel creative, productive and at home. With every different type of working style out there, we've crafted up some ideas to feed your office design inspiration:
Venice Beach Home Office – A perfect blend of open space and plenty of storage, this home office system provides organization with a modern twist. Cashmere slab doors and drawer fronts complement concrete floors and lofted spaces.
Simon Convertible Office – Delivering the best of two rooms, this system offers a polished space to work and a hidden bed for guests. A side-tilt wall bed saves space and puck lighting illuminates the office.
Family Workspace – From lunch meetings to homework, this home office is made for the entire family. With working and relaxing zones all in the same room, this system allows for productivity and comfort with multiple workstations.
Nashville Live/Workspace – Monochromatic color palette and proper accent lighting elevate a home office to a relaxing gathering space. Recycled leather veneer back panels add contrast and interest to bookcase lighted cubbies.
Napa Library – Custom shelving creates storage and displays books in this elegant library that doubles as a home office. Window benches provide additional seating and Modern Fascia top detail enhances the warm furniture-like look.
Get started today on your very own custom home office by contacting the California Closets Charlottesville team today. You'll receive a complimentary in-home expert design consultation to discuss your unique needs, budget and space. Featured on Houzz, California Closets has been transforming homes for nearly four decades.