Are you stressed and overwhelmed with the clutter in your closet and home here in Boise? Not only will de-cluttering and organizing create a better living space, it will greatly decrease your stress level. Here's a simple guide of how to get started here in Boise, Garden City, Pine, Wilder, Weiser, Sweet, Star, Placerville, Payette, Parma, Ola, Notus, Mountain Home or Middleton.
Come up with a System
The first step involves coming up with a system. A closet system is specific to storage. A closet system functions as a blueprint to better organize your home – room by room – so that you maximize your space and get the most storage potential. Examples include: mudrooms, laundry rooms, garage storage rooms and more.
Organizing Your Home: Room-by-Room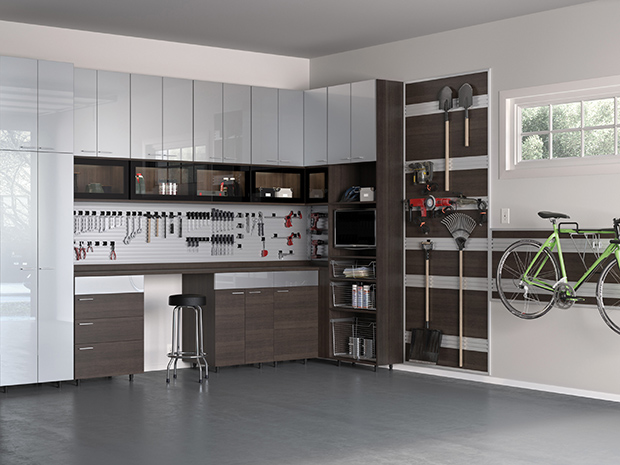 Garage: The garage is a vital extension of the home when utilized correctly. Deep custom storage cabinets, drawers, shelving, baskets and more work together to organize all of your items – from seasonal décor to sporting equipment and more. A Fusion Track Wall System is a great way to store bikes, rakes and more so it's off the floor and out of the way.
Mudroom: A mudroom is an excellent way to organize outdoor gear such as jackets, boots, purses, keys and more so that it's all in one convenient place. Bench seating, cubbies and baskets combine to give you a relaxing area to hang bags and take off shoes, to keep the rest of the home clean.
Bedroom Closets: Walk-in closets, reach-in closets and wardrobe options can be custom designed to fit your unique space and style. Hooks, racks, poles, pullout hampers and baskets, shoe storage and drawer and shelf dividers help give all of your items a home – from your socks to your jewelry and everything in between.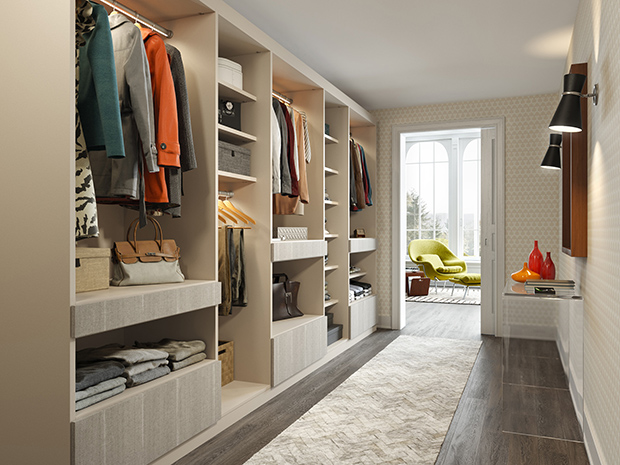 Once you organize the inside of your home, you'll feel more organized and at peace, too. Save time, money and worry by contacting the California Closets Boise professionals today. You'll receive a complimentary in-home expert design consultation to discuss your budget, style and unique home.