The garage is often a neglected area of the home—but it shouldn't be. When designed correctly, the garage is a vital extension of your home that can be used for storage and conducting projects in. Here are five ways to utilize your precious garage space so you have a more organized home in general here in Baton Rouge, Lake Charles, Lafayette, Youngsville, St. Francisville, Central, Baker, Madisonville, Alexandria or Monroe.
Create Custom Storage Cabinetry
Storage cabinets store everything from seasonal décor to sports equipment, and their deep interior holds a lot of items while keeping them concealed.
Install a Fusion Track Wall System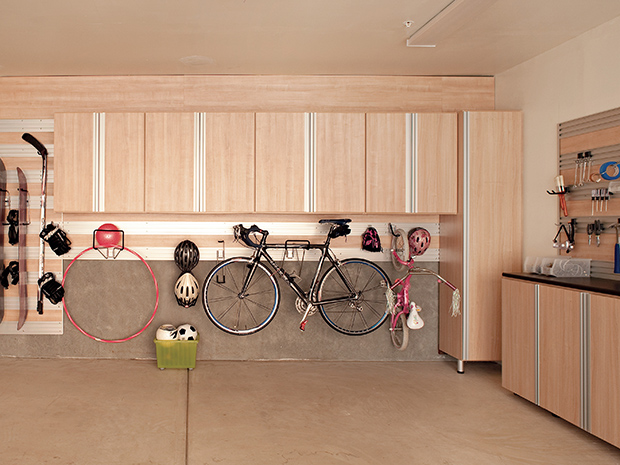 To truly take advantage of every square inch, don't forget your wall space. A Fusion Track Wall System is a wall mount that hangs rakes, bikes and more to keep items off of the floor.
Use Baskets and Open Shelving
Baskets are a great way to store odd-shaped items such as basketballs or garden shovels, and provide easy access when you need them.
Install a Workbench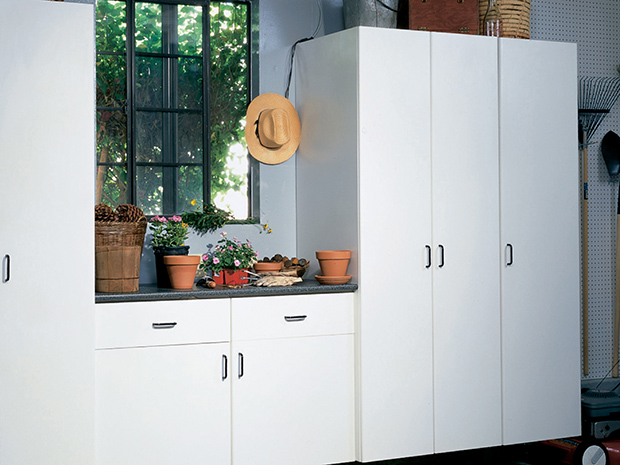 With all of this newfound space in your garage, take it a step further by building a custom workbench to conduct projects in. Small drawers will store nails and screws while shelving displays collectibles.
Enlist the Professionals for Help
The last and most crucial tip when redesigning your garage is to ask for help. The California Closets Baton Rouge team has nearly four decades of experience in the industry and is here to help you reclaim your garage space. Schedule your complimentary in-home expert design consultation today online or by visiting our Baton Rouge showroom.