Here in Austin, there's so much to do in the thriving city that spending time cleaning your closet can definitely become a last priority. With the right closet design, however, you won't have to spend time cleaning up because all of your items will automatically be in their designated places. The design team from California Closets put together solutions for your Austin home, whether you live in Austin, New Braunfels, San Marcos, Wimberley, Canyon Lake Area, San Antonio, or greater central Texas.
Not all of us have the clean gene, and some are simply out of space. A closet system can help you get organized in every room of your home. A closet system is an organized design for your space using a variety of cabinets, bins and related storage accessories.
Some popular closet systems here at California Closets include: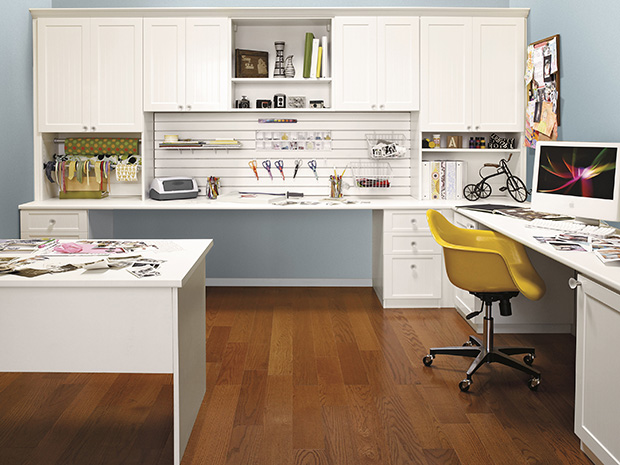 Closet systems create highly organized and well-designed storage in every room of your home, from the kitchen to the attic, garage to the mudroom. Every closet system created is unique to its designated space and its owners' functional and stylistic needs
Taking a closer look at common areas of the home, here's exactly how they are organized to clear clutter and create storage.
In a mudroom, hanging rods for coats and outwear and closed drawers tuck away items you want concealed, and bench seating and cubbies provide comfort and extra storage.
A pantry closet system provides efficient and functional design in the kitchen, such as cabinets, drawers, vertical shelving and wine racks, allowing you to see and easily reach every item stocked away.
A smart home office system encourages productivity with counter space, shelving, cabinets, and display shelves to provide a clutter-free space, enhancing productivity.
A Murphy bed solution makes your extra room or home office multifunctional, allowing guests to have a place to sleep with the comfortable fold-down bed solution.
Multiple hanging areas, drawer and shelf dividers, jewelry drawer dividers, pullout hampers and baskets and rods and valets for hanging belts, ties and scarves quickly clean up your closet space.
Deep drawers, a workbench, a Fusion Track Wall System to hang up rakes and bikes on the wall, and small drawers for tools help organize your garage for good.
Window seating area storage, desks, drawers and cubbies help clean up your kids' playroom.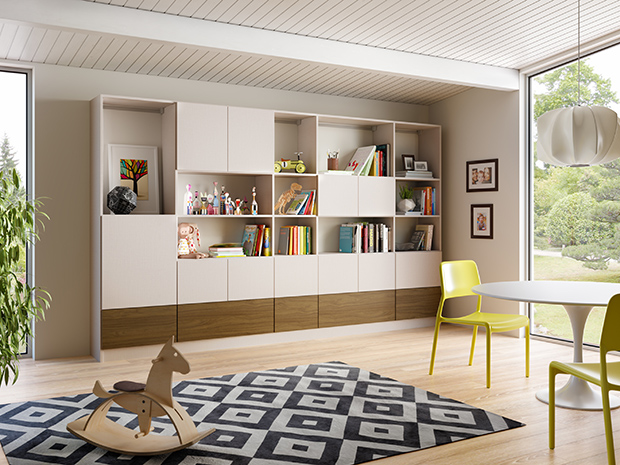 The options are endless when it comes to finally conquering the clutter in your home – which will save you time and stress in the long run. Contact the California Closets Austin team today to receive an in-home design consultation. Feel free to also check out our Austin showroom to explore all of the options at your fingertips.