6 Brilliant Organizing Ideas for Your Office Storage Space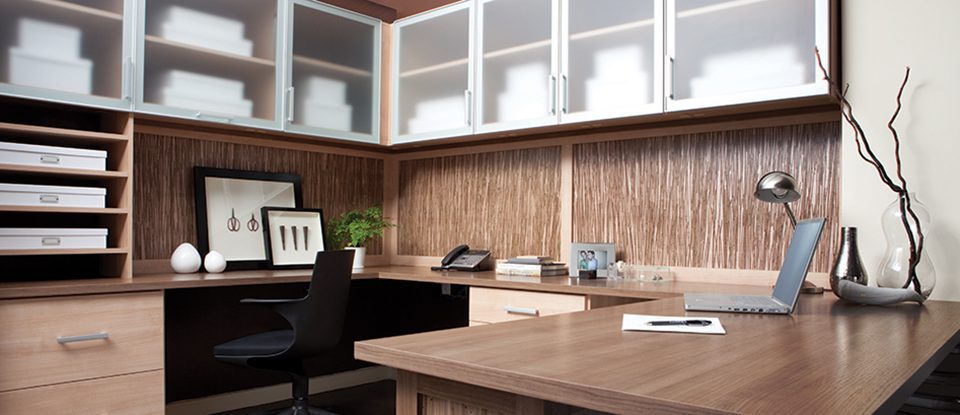 A well-organized office encourages you to be more efficient, allowing you to truly enjoy the space in which you work. Whether you use this room as your primary office space or just want a quiet retreat for writing or paying bills, a home office needs personalized storage that helps you get the job done.
When you're designing a workspace for your home, these five key features will help you create optimal storage — and allow you to show off your design style.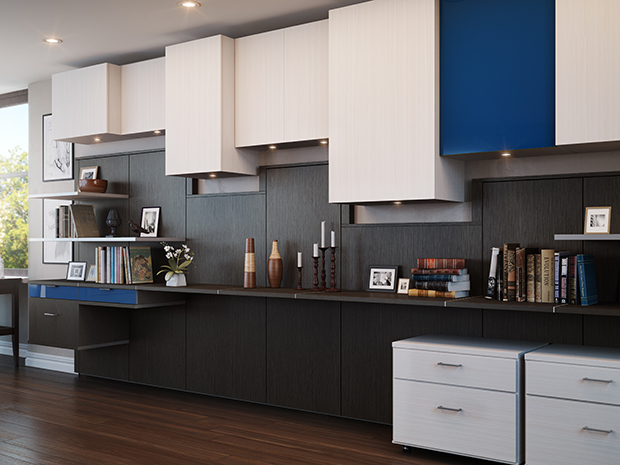 An appropriately sized workspace: A clean, open desk that's free of clutter provides an ideal place to spread out and complete tasks with ease. Consider a long rectangular space or an L-shaped desk, depending on your needs and the shape of the room. If you have children or plan to work in this area with another person, you may choose to create a few separate workspaces.
A mix of open and closed shelving: Having both types of shelving gives you maximum office storage flexibility. Keep frequently used items in bins or display books and collectibles on the open shelves. Optional doors allow you to store items you'd rather not see, such as computer manuals or extra office supplies.
Easy-access drawers: Consider having a set of drawers near your workspace in which you can organize small items you need often, like pens, stamps and notepads. You can also add a lock to a drawer if you want to secure files, checkbooks or other sensitive materials.
Technology tamers: Keep cords hidden to create a fresh overall look that allows you to stay connected without having to battle tangled wires. A pull-out shelf for your printer provides quick accessibility when you need it and hides the bulky piece of technology when you don't.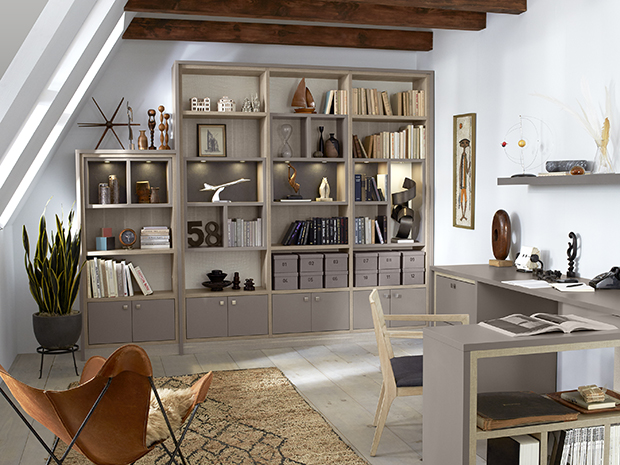 Decorative touches: Make your workspace more motivating by incorporating decorative elements, such as photos or art pieces that express your personality. These special items customize the space to your taste and lifestyle, making your home office so much more than just a utility room.
Walls of storage: Add utility to the walls above your desk with pin or fabric boards, or slat walls. Pin or fabric boards allow you to easily hang inspirational photos, mementos or reminders. With slat walls, on the other hand, you can easily store large or small items off of your desk, giving you more desk space and less clutter.