How to Get Your Home Closet Ready for Winter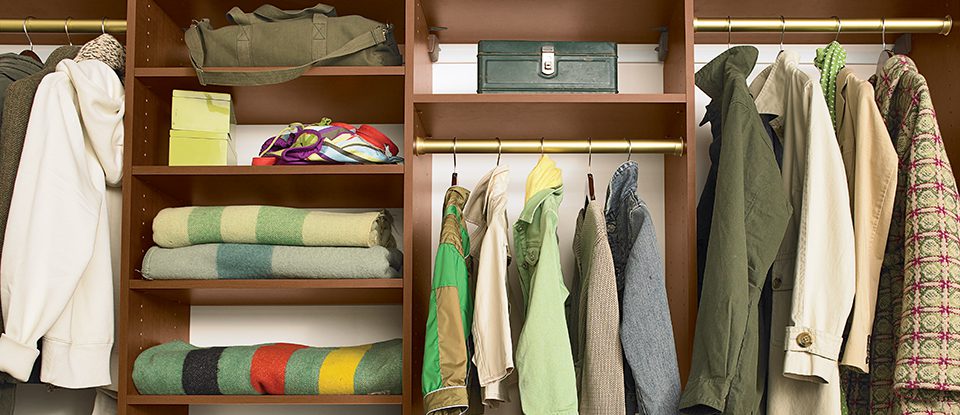 Once temperatures drop and winter looms on the horizon, it's time to prepare your closets for the chilly season to come. Cold-weather items, such as coats, boots, heavy linens and sports equipment, take up far more space than warm-weather items. This means that you'll need to make a little extra room for your winter essentials.
By maximizing the space you have and implementing some easy storage tricks, you can stay organized from the first snowfall until the ice melts into spring. Here's how to make the transition from summer to winter as smooth as possible in your home's main closets and high-traffic areas.
In your clothes closet:
Remove summer items, such as bathing suits, workout tanks and exercise shorts, then store them in a dark, dry place in your home.

Hang winter shirts on the bottom bar of your closet and pants

on the top one. Since shirts are bulkier than pants when hung, organizing your clothes this way gives the illusion of more space and makes each item easier to find when you need it.

Fold your sweaters

. When you hang sweaters, they can stretch and lose their shape. Instead, fold them, and then store them in short stacks on shelves. This will also keep your hanging space from getting too cramped.

In your linen closet:
To prepare for the holidays,  

iron your linens

 (tablecloths, runners, placemats and napkins) in advance. Then,

hang them on pants hangers, and store them on a hanging rod.

 This will help you avoid having to dig through piles of rumpled linens when it's time to host the family.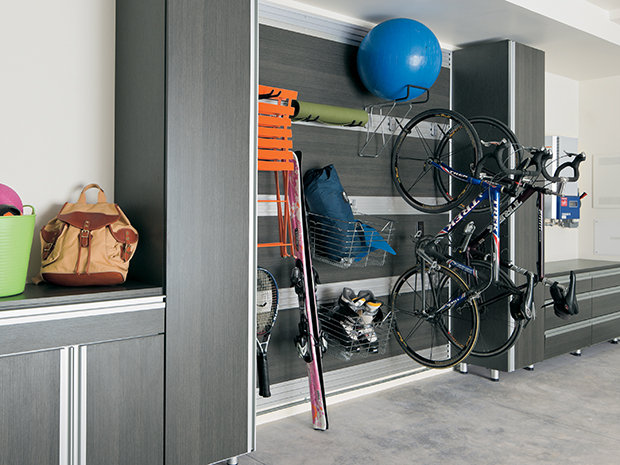 In your garage:
Use containers, racks and baskets

to store summer games and sports equipment, so you can keep these items out of your way when they're not in use.

Install

wall hooks for large tools you'll use often such as your snow shovel and leaf blower.

Designate a special shelf for winter footwear to save closet space and keep your indoor floors free of mud and moisture.

Utilize wall mounts for large winter sports items such as hockey sticks or snowboards. This helps encourage your family, particularly children, to put these things in their designated places after use.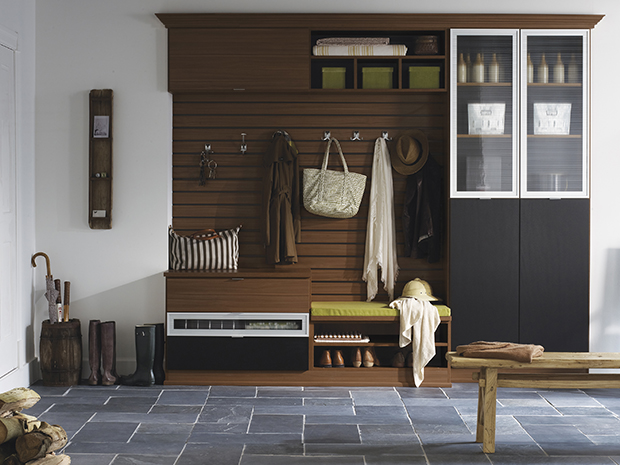 In your mudroom or entryway:
Get shoes and winter boots off the ground

by using shelves or wire baskets for storage. This helps you avoid losing items in the bottom of your closet and will keep your floors clean and dry.

Designate hooks for wet raincoats so they won't ruin other garments by hanging against them.

Pair gloves and glove-scarf sets, then store them in bins or cubbies by family member instead of throwing everyone's gloves and scarves into one big drawer. This will help kids and adults find the items they're looking for more easily.