Santa Barbara Closet Design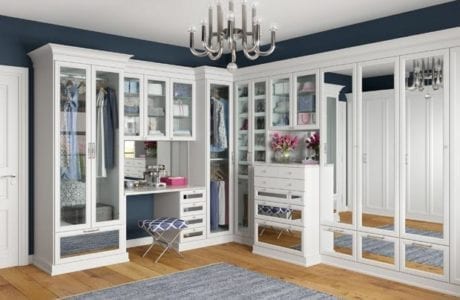 DESIGN CLOSETS BY DESIGN EXPERTS
Messy or outdated, unorganized or cramped, it's probably time that you redesigned your closet. California Closets provides custom-designed closet options in Santa Barbara based on your specific needs. Whether you want to turn a spare room into a walk-in closet or you need some more organization in your life, we're here to help.
---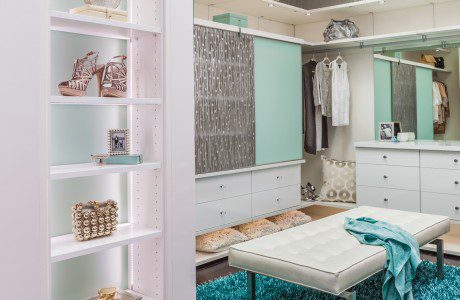 DESIGNED JUST FOR YOU
At California Closets, we bring you the experience, knowledge, and quality you need to get the best possible closet design. We achieve this thanks to our approach to each one of our projects.
A Style to Match Yours: A range of style options means you'll find a design that perfectly suits you.
Range of Door & Drawer Options: Mix and match to find the style that's your own.
Customizable Shelves & Baskets: Get the configuration that achieves all of your storage goals.
Accents to Make Your Closet Pop: Mirrored doors or leather shelves add an element of luxury to your closet.
Custom Lighting: LED lighting gives you ample visibility – even in deep closets.
Sustainable Materials: We make an effort to use sustainable materials whenever possible, including recycled and reclaimed wood fibers.
---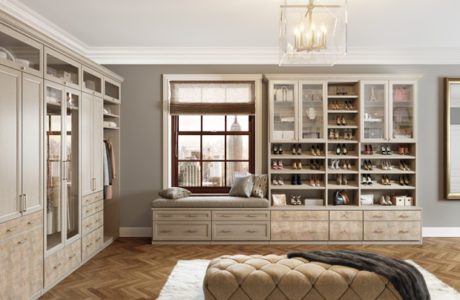 BUILD THE CLOSET YOU'VE ALWAYS DREAMED OF
We work with our customers one-on-one, from your very first consultation all the way to installation. Come and see all of the options you have available at your fingertips to build the closet of your dreams. Schedule your complimentary design consultation today.
---
Your new closet starts with a
— complimentary design consultation —