San Francisco Garage Storage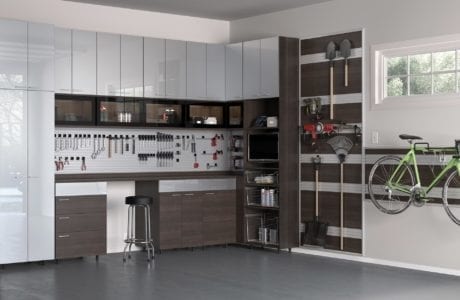 GET AHOLD OF YOUR GARAGE STORAGE
As most people already know, space is limited here in San Francisco. People often rely on their garages to house their overflow of 'stuff'. Unfortunately, this usually leads to a disorganized, messy waste of space.
It's time to take back control of your San Francisco garage storage. And it starts with an organization plan.
---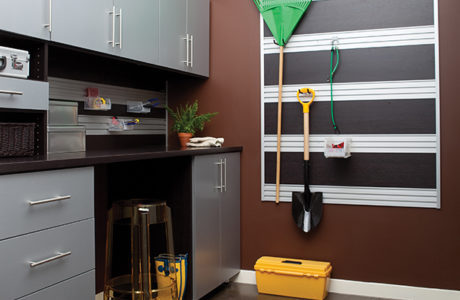 YOUR GARAGE, YOUR HOME
Don't think of your garage as just a place to park your car and dump your excess 'stuff.' Instead, consider it an extension of your home.
Whether you have a workspace, storage area, or even a spot for crafting, garage storage and organization is important.

We provide a wealth of storage options to transform your garage back into an organized and usable space. We'll help you redesign your garage with all of the following options:
- Work Benches
- Storage Cabinets
- Slat Wall & Accessories
- Sliding Baskets for Added Storage
Call California Closets today to schedule your own free design consultation. You'll quickly see all of the innovative design and construction available for your garage.
---
Your new closet starts with a
— complimentary design consultation —