New Hampshire Closet Doors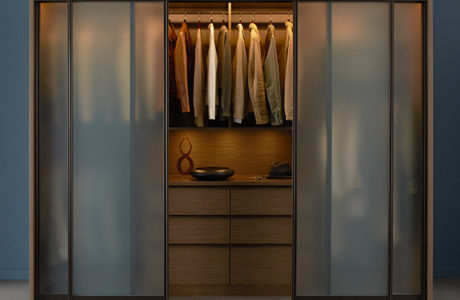 WHY CLOSET DOORS MATTER
Whether you love your closet or you need a redesign,
closet doors
are an elegant, beautiful way to conceal your storage that doubles as a beautiful piece of furniture. California Closets of New Hampshire works with every client one-on-one to ensure you're getting the best closet doors for your space.
---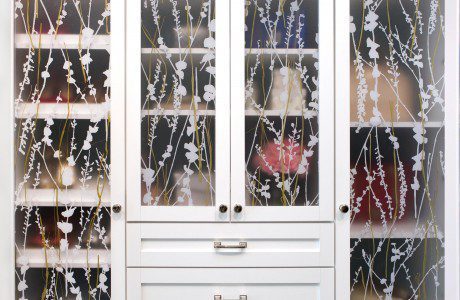 TYPES OF CLOSET DOORS
Available Options
You can enjoy all sorts of looks, shapes and sizes from California Closets of New Hampshire. Closet doors can include any of the following options:
Shaker Doors: Get a traditional closet door – or go a bit more rustic with a craftsman look.
Slab Front Doors: If you're looking for a sharp, modern design, these doors are for you. We'll match up colors to coordinate with your current home décor.
Sliding Doors: Sliding doors provide space-saving convenience and even more elegance to the way you access your closet. You can even add additional accent doors within larger closets to complete the look.
Doors & Drawers that Match Your Home: We'll help you coordinate your doors and drawers to get the look you want for your home.
---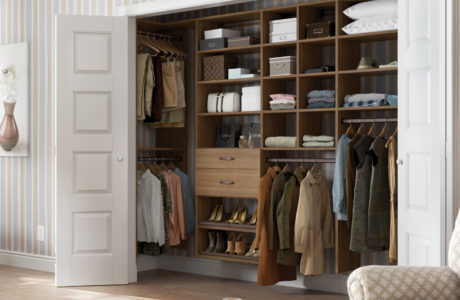 CLOSET DOOR EXCELLENCE
At California Closets, we treat your closet doors the same way we treat the rest of your custom build – with the utmost quality and care. Schedule your complimentary in-home design consultation here in New Hampshire today to get started.
---
Your new closet starts with a
— complimentary design consultation —