Milwaukee Murphy Beds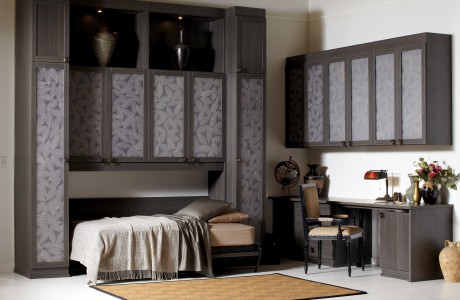 DISCREET AND FUNCTIONAL WALL BEDS
If you're trying to create a multi-use space in Milwaukee, and want the ability to create a sleeping area when needed, a Murphy bed can be the perfect solution. California Closets Milwaukee is a proud Murphy bed design and can help you create a room that's functional, compact, and very attractive.

A Murphy bed takes advantage of vertical storage in order to maximize space within a room. The bed simply folds out of the wall when necessary and can then be stowed away when not needed. These beds can fold away from the wall on either the long or short axis, making it possible to design a room in many different ways; they come in a variety of sizes and configurations.
---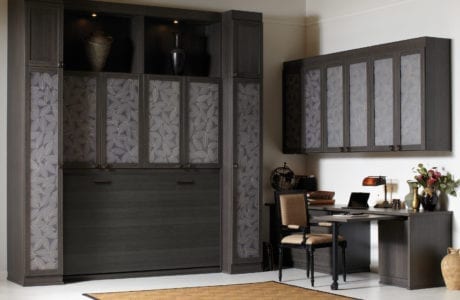 A wall bed is an excellent way to create a multifunctional area. If you want to create a guest room but don't have enough space in your home, a Murphy bed can help you turn an office, den, or craft room into a home away from home. Folding beds are also a great way to make use of limited space if you are trying to downsize or want to free up an area of your Milwaukee home.

Another advantage of a Murphy bed is that it can be carefully concealed. When done right, a room should look great both with the bed out and with the bed folded. We have a variety of designs that can help you create the space you're looking for; you can choose from a variety of different finishes, hardware styles, and accessories to help your room stand out. Combined with attractive cabinetry and shelving, a wall bed is an excellent addition to your room.
---
Your new closet starts with a
— complimentary design consultation —