Maine Closet Organizers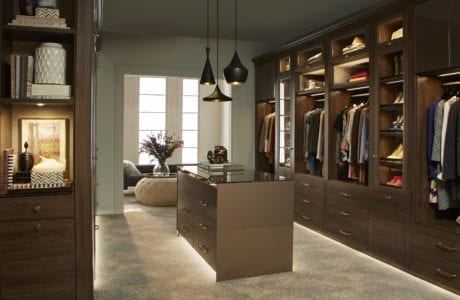 CLOSET ORGANIZERS: GET MORE FROM YOUR SPACE
When it comes to getting organized, the key is to maximize the space you already have. Closet organizers include all of the following areas to make your storage easier:
---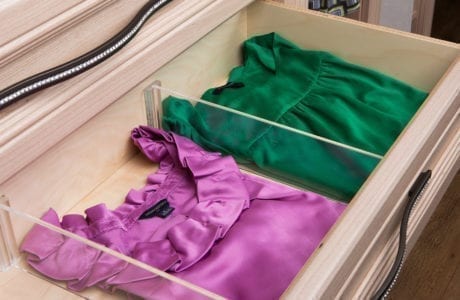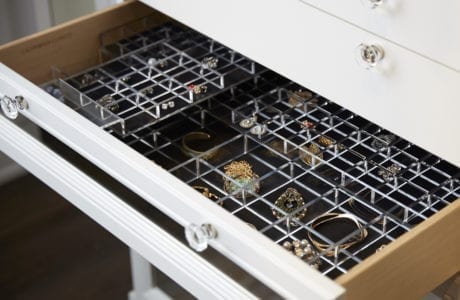 Drawers: Drawers are the centerpiece to any effective storage. Depending on your closet size and shape, your drawer configuration will be different. No matter the specifics, California Closets has the options to maximize your space potential.
Cabinets: We've made a name for ourselves thanks to our beautifully crafted custom cabinetry. Our passion is building our customers the beautiful and durable cabinets they need for enhanced organization. We'll design, build, and install – so you don't have to worry about a thing.
Wall Hangings: When you need to make the most out of your space, you have to take advantage of every area of your closet. Wall hangings give you more options to store more of your clothes or other items. And our unique designs keep these installations both functional and stylish.
Custom Doors: With options such as sliding doors, slab doors, and others, you can customize your closet doors to the same extent as the rest of your design. These features will add an even better impact to the overall look of your closet build.
---
STOP WAITING AND START ORGANIZING
With California Closets of Maine,
closet organizers
can transform an inefficient mess into a beautiful and functional home extension. Schedule your complimentary in-home design consultation today to get started on your design.
---
Your new closet starts with a
— complimentary design consultation —