Lake Tahoe Home Office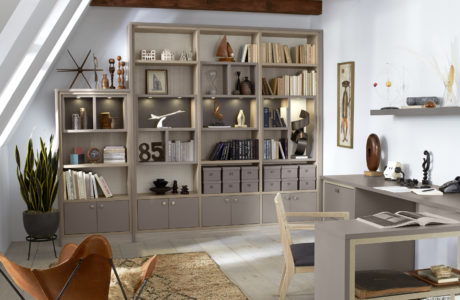 Getting the Most Out of Your Lake Tahoe Home Office
Outfitting your home office so that it's work-friendly can be a challenging task here in Lake Tahoe. Home offices aren't usually what you think about in this vacation-friendly area! Of course, that doesn't mean you don't want an efficiently designed space where you can get a little bit of work done.
If you need some help getting your office working for you, it's time to call California Closets. We'll develop a home office solution that meets all your requirements for a useful space to conduct business.
---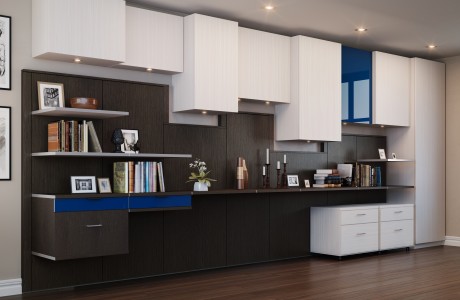 Available Home Office Features
Custom Bookshelves: Large or small, we'll outfit your office with the shelving you need to store all your books, documents, and other items.
Counter/Desk Space: Give yourself the counter space you need to get your work done, set up a computer, and place all the important items you're working on.
Upper & Lower Desk Cabinetry: Keep all your clutter and office supplies stored away out of sight – including cords and related tech-based items.
Floating Shelf Installations: Display collectibles or anything else you like on these beautiful accent pieces.
Sliding Drawers & Keyboard Trays: Keep your keyboard and other items neatly tucked away when you don't need them.
---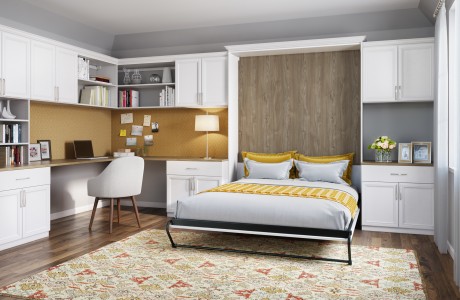 Beyond these specific components, you can also create a multipurpose room with the help of California Closets of Lake Tahoe. Home office cabinetry can be outfitted with a custom wall bed to give you a spare bedroom whenever you have family or friends visiting.
---
Your new closet starts with a
— complimentary design consultation —