Inland Empire Custom Closets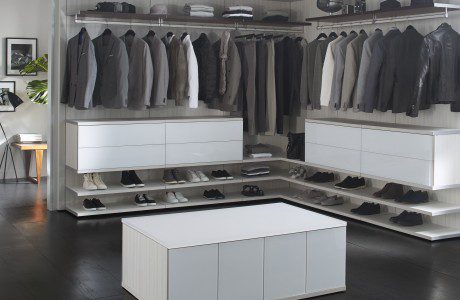 CUSTOM CLOSETS IN INLAND EMPIRE
Are you and your closet at odds? Most people don't love their closets. They may be messy, outdated or unorganized. Having a customized closet catered to your needs is the best solution when it comes to getting your things in order. California Closets of Inland Empire has been designing and building custom closets for nearly four decades, and always takes in mind your specific budget, style and space limitations before creating the perfect solution for you.
---
PARTS OF A CUSTOM CLOSET
With a custom closet, the sky is the limit. Here are some examples of what you could add to yours:
- Adjustable closet rods to help accommodate growing children
- Adjustable shelving to allow you to change the number and height of shelves in a storage space to adapt to different item sizes
-Cubbies to store bulky items, such as shoes, or incorporate storage baskets for other items
- Drawer dividers and other organizers to turn large spaces into compartments for smaller items

When all is said and done, having storage solutions that are designed with your unique needs in mind make all the difference. Schedule your free design consultation today.
---
Your new closet starts with a
— complimentary design consultation —