Inland Empire Closet Organizers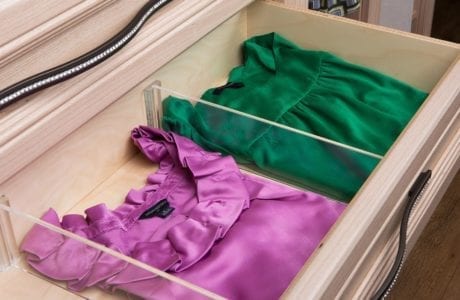 THE BEST TOOL TO STAY ORGANIZED
If you feel out of control when it comes to your closet, closet organizers from California Closets of Inland Empire can be the best tool to get your storage and sanity back under control. Leave it to the experts to give you the freedom to select your own unique materials and accessories to achieve your optimal custom closet.
---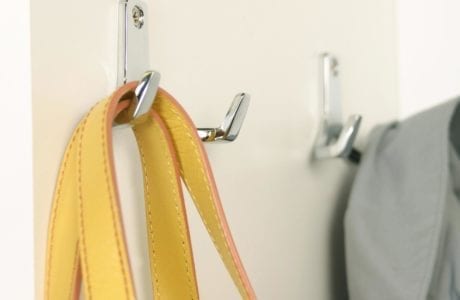 CLOSET SYSTEM ACCESSORIES
Here are some accessories you will find with a closet organizer:

- Hooks – Basic hooks provide space to hang coats, bags, bathrobes and so on. Specialty hooks include tie and scarf holders to hold items you use most often.
- Drawer dividers – Large dividers create space for sweaters and other articles of clothing, medium dividers can help keep socks and underwear organized and small dividers are perfect for keeping jewelry organized and tangle-free.
- Collapsible boxes– These are handy for storing out-of-season clothing and other items you use occasionally.
- Large and small baskets – Undoubtedly, some of your items, such as stuffed animals, extra blankets or dirty clothes, need a home of their own but are impossible to store on a hook or in a drawer. For these, storage baskets work like a charm.
- Poles and rods – A closet rod is a standard accessory, but you can quickly upgrade your space by moving one rod up and installing a second one below. You now have a two-tiered clothes-hanging area that saves space and keeps everything organized.

What are you waiting for? Get the tool that will save your closet by scheduling a complimentary design consultation today.
---
Your new closet starts with a
— complimentary design consultation —