Hawaii Murphy Beds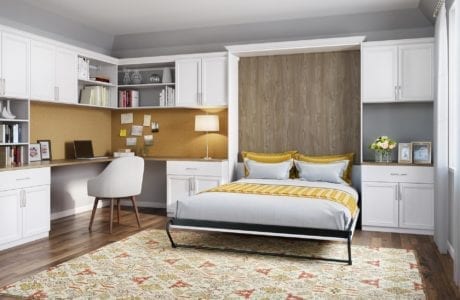 MORE ROOM FOR ENTERTAINING IN HAWAII
When it comes to living space here in Hawaii, bigger is always better. You want your home or condo to house as many people as possible. This is especially true when you entertain guests and out-of-towners who want to enjoy the tropical paradise without spending a fortune on a hotel.

Something that's been making a comeback in recent years is one of the greatest space-savers out there: Murphy beds. This is a win-win scenario for anyone who wants more space and more sleeping areas.
---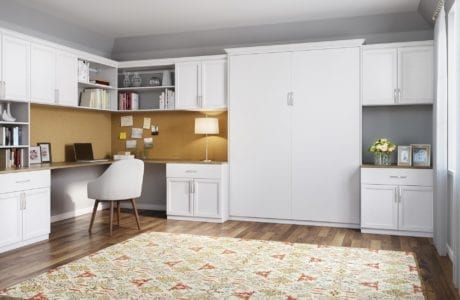 BENEFITS OF A MURPHY BED

- It Creates a Multipurpose Room: Wall beds can be folded down whenever you have guests spending the night. After they're gone, simply fold it back up and use the space for whatever you need.
- It Provides More Space in Small Areas: If you have an efficiency or small living area, a Murphy bed gives you more usable space while you're awake.
- It's Completely Customizable: Murphy beds from California Closets are customizable in a variety of styles. You can build them into cabinetry, include a desk area and coordinate the colors and styles to match your home décor.
---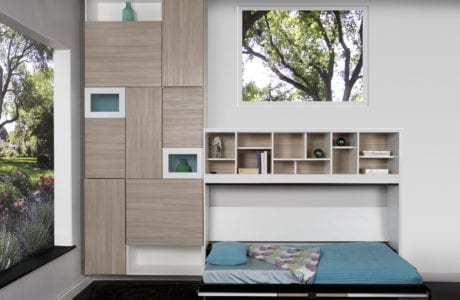 SCHEDULE YOUR CONSULTATION
To get started on your Murphy bed solution, schedule your complimentary in-home design consultation with our Hawaii team. We'll work with you one-on-one to devise the best design and build for your home.
---
Your new closet starts with a
— complimentary design consultation —