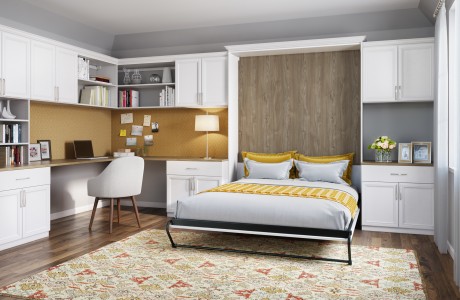 TRANSFORM SMALL SPACES WITH THE HELP OF CUSTOM DESIGN SOLUTIONS
People living in condos, studio apartments, and other compact residential spaces often have to think creatively about space design. Maximizing the accessibility and overall usefulness of every square foot is very important.
The California Closets team of expert designers has helped Delaware & Eastern Shore homeowners recreate compact spaces with the help of custom closets, Murphy beds, elegant cabinets, and other dynamic solutions. These and other options help invigorate existing space and can even open up new possibilities for work, recreation, storage, hospitality, and much more.
Whether you want to revitalize a single room or your entire home, we can deliver solutions that perfectly suit the distinctive needs and tastes of every homeowner.
---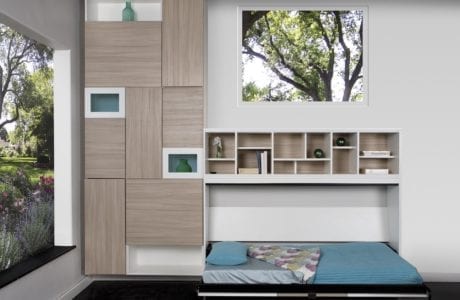 Murphy beds and other space-saving design solutions are ideal for many different rooms. In addition to granting studio apartments and other compact living arrangements many more square feet of dynamic use space, these designs can enhance the value of Delaware and Eastern Shore homes.
A considerable degree of appealing distinction can also be brought into the home thanks to the skills of our world-class craftsmen and expert cabinet-makers.
---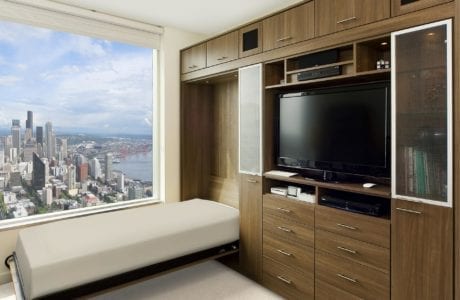 Today's homes have to fulfill many different functions, which means that use-oriented rooms must be meticulously designed in order to meet all these needs. These are just some of the types of rooms we have helped create with the help of our innovative design and building solutions:
---
Your new closet starts with a
— complimentary design consultation —