Columbus Murphy Beds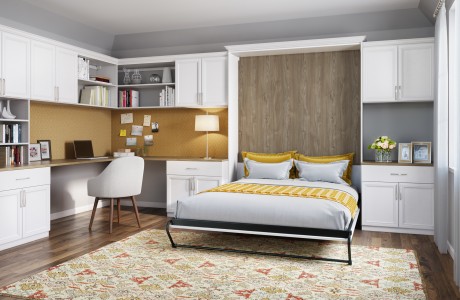 COLUMBUS MURPHY BEDS FROM CALIFORNIA CLOSETS
Murphy beds aren't new, per se, but they do seem to be gaining in popularity. It's not difficult to understand why that might be. Across the country, countless homeowners and apartment dwellers struggle with limited space. They long for even a few more functional square feet to call their own. Murphy beds provide a simple and elegant solution to this problem.
---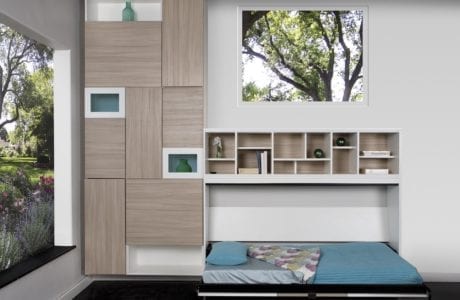 In case you don't know, a Murphy bed is sometimes called a wall bed. It works exactly how you might think. When the bed isn't in use, you can tuck it up into your wall, leaving that floor space free for whatever other uses you might have for it. Then, when you do need the bed, you just unfold it from the wall and there you go! A bed, ready for use.
---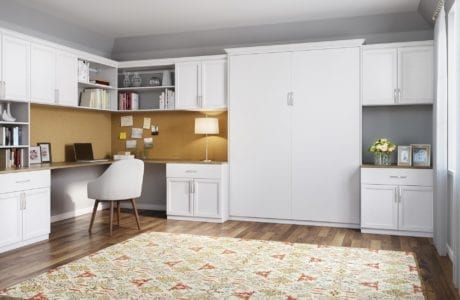 The Murphy bed is a clean and straightforward way to get more out of your floor space. California Closets is a proud Columbus Murphy bed designer. Our design team will work with you to show you all the different options you have for shelving and Murphy bed installation. It's never been easier get a customized Murphy bed that turns your limited space into a beautiful, functional room.
---
Your new closet starts with a
— complimentary design consultation —