Cleveland Closet Organizers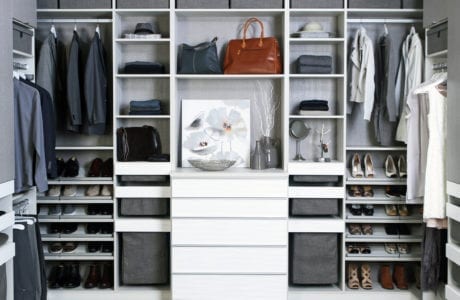 TIPS FOR BETTER CLOSET ORGANIZERS
Are you in the process of a closet redesign? Before you dive right in, it's important to first focus on how you're going to organize it. California Closets specializes in designing and building beautiful, organized and functional closets and closet organizers that make the most of your space here in Cleveland.
---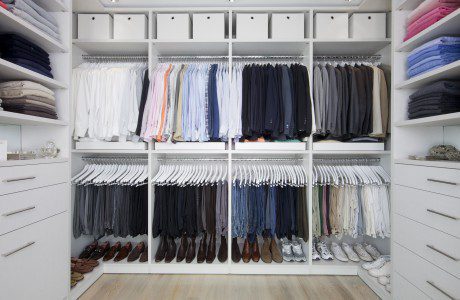 TIPS FOR BUILDING A CLOSET ORGANIZER
With nearly four decades in the industry, California Closets knows a thing or two about how to transform a messy, outdated closet into an organized, functional space. Here's some basic tips for your project:

- Don't waste space with bulky cabinetry: This is especially important for smaller or reach-in closets. Invest in space-saving cabinetry and shelving so that you're not wasting square footage on the organizational tools themselves.
- Use your walls: Wall hangings, mounted shelving, and other options can make use of all of your wall space.
- Look upward: Many closets give you plenty of space all the way to the ceiling. You can use this extra space to get even more storage potential. We believe great design can transform the way you live. Schedule your complimentary design consultation with us today to build a functional, beautiful closet organizer solution for your home.
---
Your new closet starts with a
— complimentary design consultation —