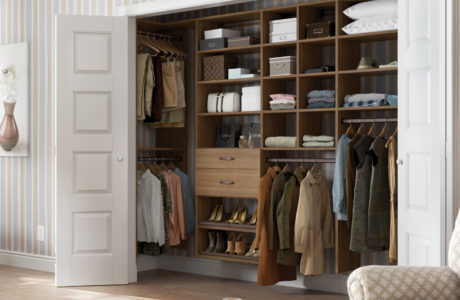 CREATE MORE SPACE WITH CLOSET ORGANIZERS
Is your closet mess starting to turn into a closet disaster? If so, we have just the right solution from California Closets of Central Massachusetts.
Closet organizers
provide you with a variety of tools to better utilize your closet space. And this can help make your closet a much more functional extension of your home.
---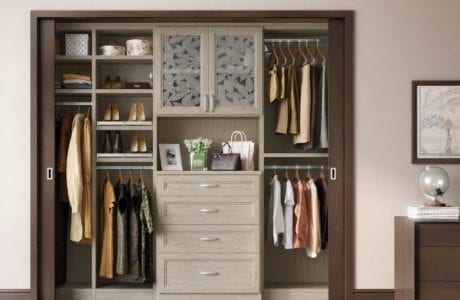 WORKING WITH CALIFORNIA CLOSETS
What makes a closet organization system work best for you? At California Closets, we've broken the process down into three easy steps:
Collaboration: Our designers work directly with you to understand your needs and specific objectives. That way, your closet will work best specifically for your home.
Design Expertise: We'll use our design skills to build a layout that makes full use of your closet space. From shelves and cabinets to wall hangings and lighting, our layouts are sure to fit you and your family.
Superior Craftsmanship: We've made a name for ourselves thanks to our unrivaled craftsmanship quality in everything we build.
---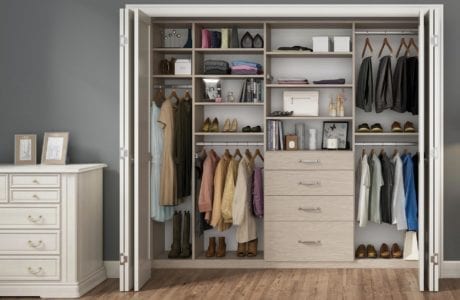 SCHEDULE YOUR COMPLIMENTARY CONSULTATION
No matter what you need for your storage, California Closets has a solution that's right for you. Our experienced design team understands how to get the most out of any space – even when it's a small closet. Schedule your complimentary in-home design consultation here in Central Massachusetts today.
---
Your new closet starts with a
— complimentary design consultation —