Central Illinois Murphy Beds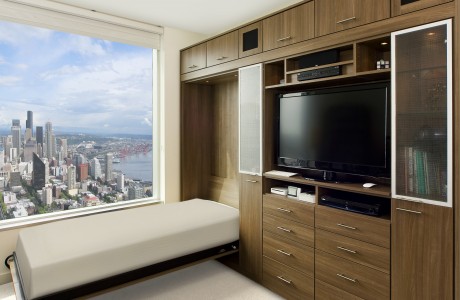 CREATING MULTIPURPOSE ROOMS WITH MURPHY BEDS
We see a common problem with clients here at California Closets - they come to us either out of space or with extra space they don't know what to do with, other than storing their "stuff". One of the best ways to handle this is to create a multipurpose living space. With a
Murphy bed
installation, you get a bed when you need it and an office, fitness room or other room when you don't.
---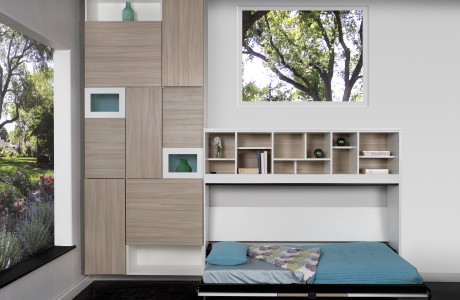 MUPRHY BEDS FIT FOR YOUR SPACE
A custom Murphy Bed is the perfect way to save space without sacrificing comfort. Our high-quality cabinetry means you'll get excellence in design, construction and durability.
A Murphy Bed is built right into our cabinetry, which can be customized to your specific needs, room size and style. These beds can be quickly and easily folded down when you need to use them – and folded back up during the day.
---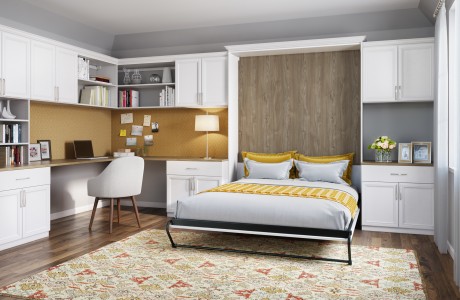 SCHEDULE YOUR COMPLIMENTARY DESIGN CONSULTATION
If you're ready to transform your spare bedroom into a multipurpose living space, let the experts at California Closets of Central Illinois help. We'll provide a complimentary in-home design consultation to explain all of the wonderful options you have available. From there, we'll help design the best Murphy Bed solution for your home.
---
Your new closet starts with a
— complimentary design consultation —