Albany Home Office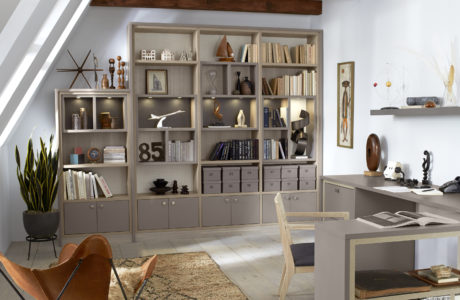 A Home Office That Inspires Creativity and Organization
Working from home is challenging concept if you can't stay organized. Without the right storage options and organizational design, it's difficult to be creative when your office space is cluttered and messy. Fortunately, we are here to help. At California Closets, we specialize in turning home offices into functional, productive spaces with innovative design plans, high quality workmanship and gorgeous display areas.
Regardless of the size of your budget for upgrading your office, we are confident we can come up with valuable solutions to your storage and organizational problems. We create both open and closed display areas, hardware, finishes and lighting that make your room seem open and airy, and give you the storage you need to store all your most important items.
---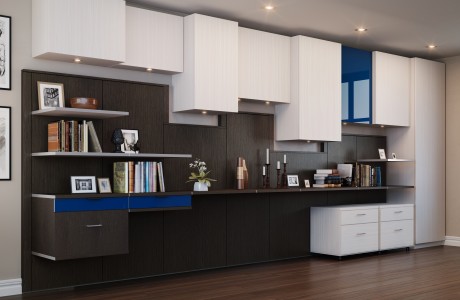 hoose from any of the following when you choose California Closets for your home office:
Customized counter surfaces for collaborative workspaces
Lower desk cabinets used to hide technology and office supplies that are common to the area
Floating shelves for displaying pictures, knickknacks and collectible items
Large or small book collections stored on custom-designed bookshelves
Higher storage cabinets that make it easy to access all your most important supplies
We offer a limited lifetime guarantee on our products and services, and aren't finished with the job until you are satisfied with your customized home offices. We'll fit our project within your budget, and collaborate with you every step of the way until your home office is finished.
---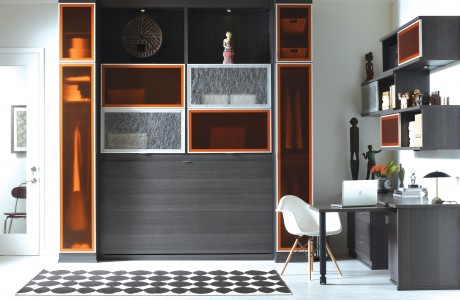 Whether you use your office for everyday work or just sporadically to store your important documents, we understand your vision. We'll work with you to turn your office space into something that inspires you to really be motivated and get things done. Stay organized and love your space with help from California Closets.
---
Your new closet starts with a
— complimentary design consultation —