Maximized Spaces for City Dwellers Jamie Rosen and Russell Greenberg
client: Jamie Rosen and Russell Greenberg
location: New York, NY
design consultant: Carolyn Musher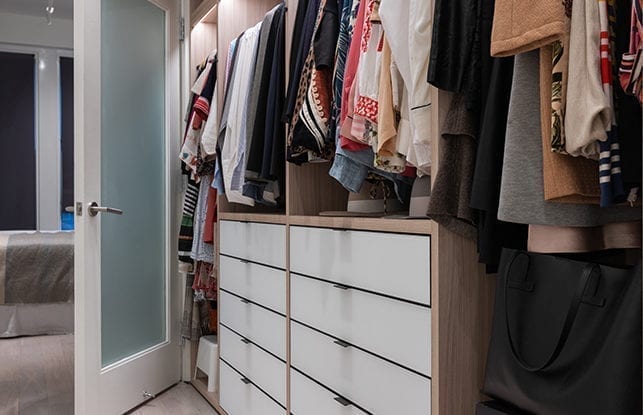 Jamie Rosen and Russell Greenberg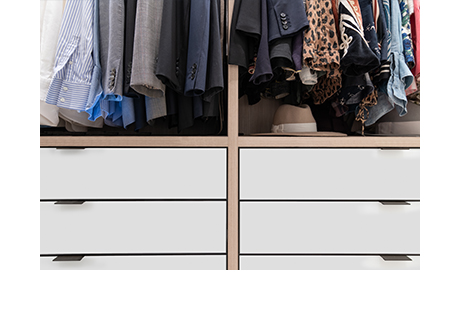 What They Wanted
---
Beauty guru Jamie Rosen and her husband Russell Greenberg, founder and creative director of RUX Design, appreciate great design and exceptional quality. As Ziip Beauty's Director of Partnerships and Town & Country's Contributing Editor, Jamie is passionate about products and services that support overall well-being. To improve the order and flow of their own apartment, Jamie and Russell wanted to reconfigure several spaces and invest in custom organizational solutions that would better serve their family functionally, while also complementing the rest of their chic loft aesthetically. To get started, the couple collaborated with California Closets New York's Carolyn Musher to achieve exactly what they wanted.
Carolyn immediately understood our needs and made the process so seamless and fun. She anticipated so many potential problems, and always had a solution. She also knew exactly how to communicate with our contractor so that all of the necessary fixtures and space requirements would be met.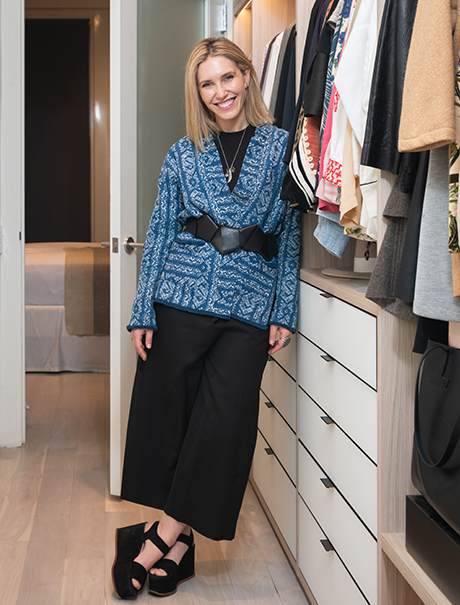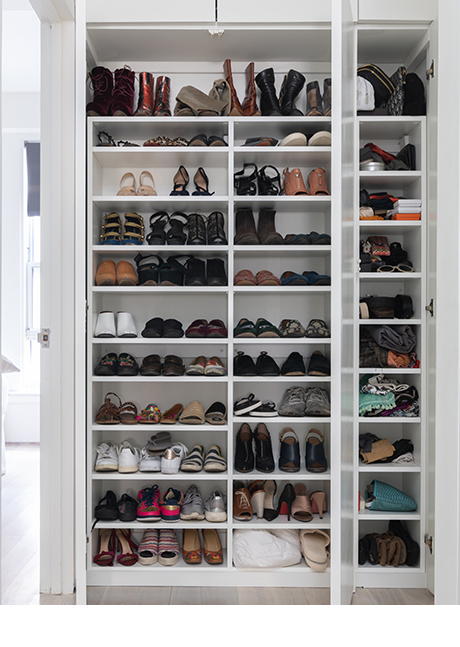 How we did it
---
Jamie and Russell met with Carolyn in the Tribeca showroom to review California Closets' range of design styles, exclusive finishes, and enhancements, such as lighting. The couple's current master closet was a narrow pass-through space and they envisioned a sleek design that optimized the wall height for hanging and offered plenty of flexible shelving for storing and displaying folded items and accessories. Understanding that symmetry was important to the couple, Carolyn came up with a modern, streamlined system that provided maximum storage while still allowing the pass-through space to feel open and accessible. She also incorporated details such as lighting and oil-rubbed bronze hardware to enhance the couple's shared space. Separate from the master closet, Carolyn also designed a dedicated shoe closet for Jamie's impressive collection, as well as a versatile closet solution for the couple's two young children that featured easily accessible drawers for the kids and plenty of overhead storage for keeping over-sized items like bags, bins, and larger stuffed toys tucked neatly away.
Jamie and Russell were great to work with. Their openness to ideas and enthusiasm for design made this process incredibly fun and collaborative from the start.
final result
---
Beautifully designed and smart, each custom closet redefines formerly underutilized spaces and allows the family to make the most of their New York City apartment.
---
Design Details
Finish:
Tesoro™ Mocha
LuxeMatte™ Dove
Hardware & Accessories:
Oil Rubbed Bronze pulls and handles
Accents:
Ribbon Lighting
*Note: product availability may vary by location
---
Meet the team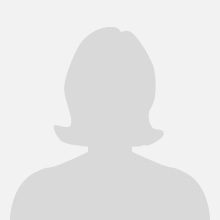 Carolyn Musher
Vice President of Sales
---
Why Wait?
Book your free consultation today.