Finding the perfect balance for a prized collection.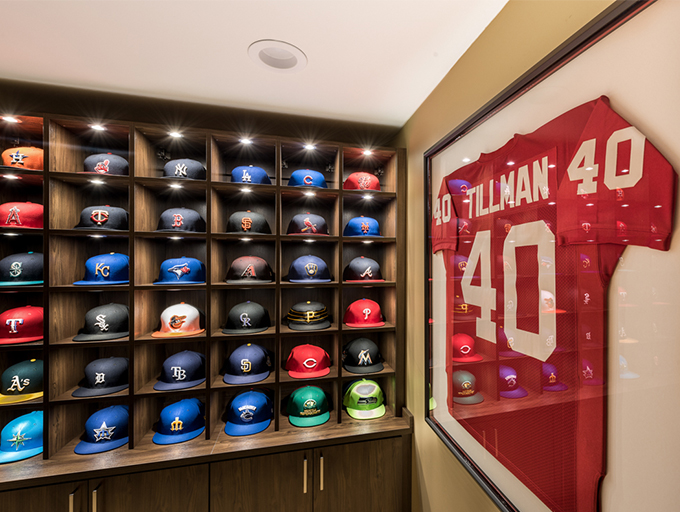 Design Consultant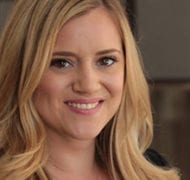 Michelle Gion
Growing up with her father's home improvement company, Michelle has a lifetime of experience in the home design industry. Her background encompasses a wide range of exterior home improvements, kitchen, and bathroom renovations, but her passion for organization and design has made California Closets a perfect fit.
[...]
testing
Read More >
Read Less >
Describe the clients and the style of their home. This was my second project with this couple, who own a classic Queen Anne-style home with lots of charm, but not a ton of space. This time around, Daryl wanted to turn the basement into his "man cave."
How did you collaborate to create the best possible outcome? There was a TON of collaboration! Despite navigating a few challenges—namely a soffit and a very crooked ceiling—we came up with a design that allowed Daryl to showcase and organize his hats to his exact specifications. Together we determined the optimal lighting placement, striking the right balance for the cubby heights and allowing for ample space.
As an engineer, my client's attention to detail really helped us achieve the stunning result. It was so much fun to bring his vision to life.

– Michelle Gion, Designer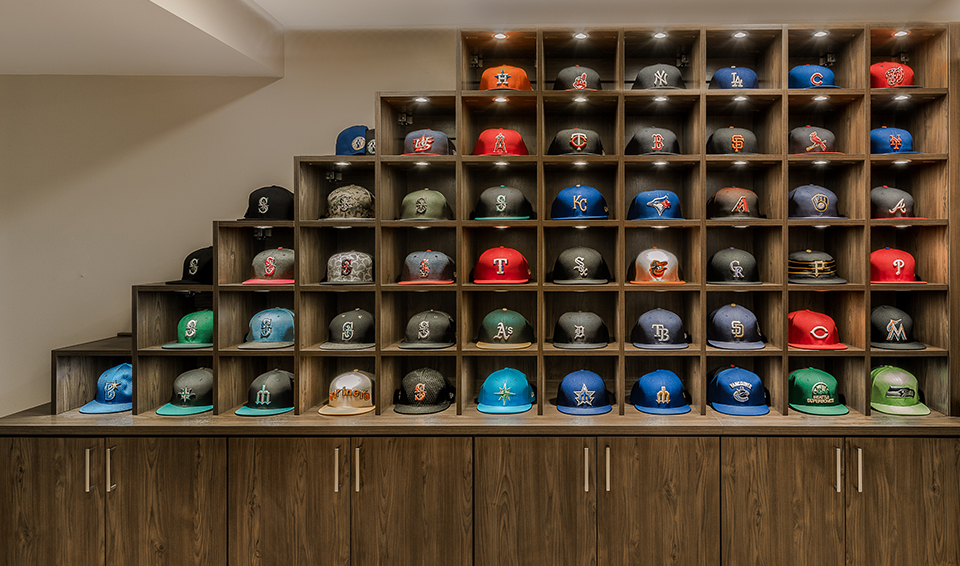 How would you describe the final result? While it looks simple, this is probably one of, if not the most, technically-advanced installations I've designed. Daryl and I discussed every single detail, even down to the exact dimension of each cubby, to ensure optimal spacing around each hat. In the end, we achieved just what he wanted!
How did you use our product—design and materials—to offer value to your client? Daryl's vision was to create a display where his extensive baseball hat collection could shine. Lighting was a critical design element so we brought a couple of his hats to our showroom to experiment with various lighting tones and options to determine the color, type, and exact placement of each puck light. As a result, not only was each cubby individually lit, but every partition and shelf was routed with channels to run all the wires to a single outlet to keep the look seamless. We kept to one warm finish so the hats could be the focus.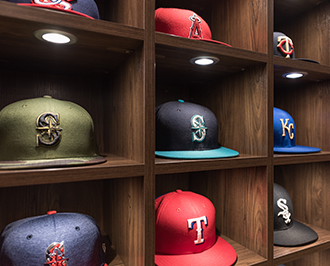 Your new closet starts with a
— complimentary design consultation —