Schedule Your Free Design Consultation
Schedule Your Free Design Consultation
A free appointment with one of our expert design consultants is the first step in creating a custom storage solution just for you. Here is what to expect: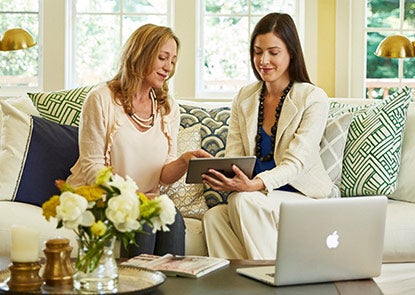 1.
First we will review your space together, and address your timeline, vision, and budget. While the length of the consultation depends on the complexity of the project, we will adapt everything to fit your schedule.
2.
Next, we will measure your space and assess your specific needs. Using our interactive iPad digital showroom, you'll be able to explore design ideas and choose from our wide selection of premium finishes and accessories.
3.
Finally, your design consultant will render your custom design using our proprietary CAD technology so that you can see your new system in 3D. Together, we will collaborate to adjust the design until we reach the perfect solution for you.
Why Wait?
Book a free consultation today – and ask about virtual consultations.
Schedule My Free
Design Consultation