When it comes to the kitchen, it's best to have a clean, organized space to enjoy nights cooking at home. The California Closets Nashville team put together seven ways custom kitchen cabinets are the way to go to fit your unique budget and lifestyle, whether you live in Nashville, Antioch, Brentwood, Forest Hills, Franklin, Goodlettsville, Green Hill or Greenbrier.
Sliding storage shelves – Sliding shelves allow of easy access to canned goods, while vertical shelf dividers organize everything beautifully.
Pantry drawers – Specially designed to be spaced further apart, this provides a better view of your pantry's contents.
Drawers – Conceals utensils and cooking equipment as well as snacks to make provisions easily accessible for children.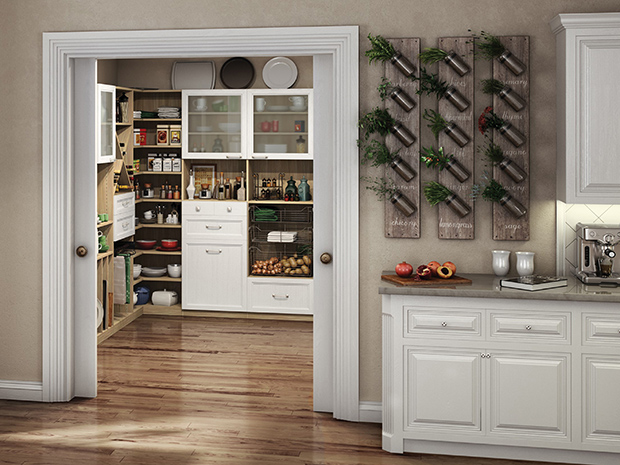 Custom wine rack – A wine rack is great for wine connoisseurs to make entertaining more fun. The holders cleverly store bottles and glassware in a unique configuration for your home.
Pullout racks  – Store linens and cleaning supplies while keeping the rest of your design intact.
Pantry Drawer Inserts and Accessories – Make food prep and storage easier with drawer dividers for snacks, tea and cooking utensils.
Pantry Baskets – Get easy access to anything from vegetables to linens with smart pullout baskets.
Pantry Examples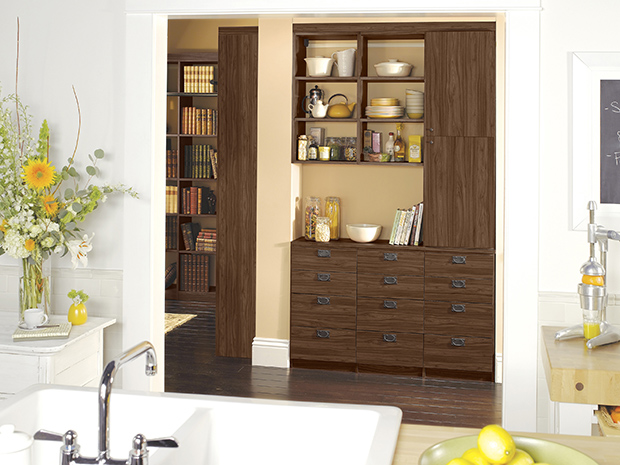 All of the pantries from California Closets are completely custom crafted. Here are a couple of examples to get you inspired:
Chef Pantry: Functional and spacious, it provides superior organization needed to prep and prepare meals.
Bistro Pantry: This rich, elegant design provides refined organization – perfect for your morning espresso.
Farmers Market Pantry: This simple, straightforward storage solution includes adjustable shelves in a clean, white palette.
Retro Pantry: For the creative at heart, this pantry is reminiscent of a classic butler's pantry, equipped with a smart storage system with cooking essentials just off the kitchen.
Get started today on your very own custom pantry design by contacting the California Closets Nashville team today. You'll receive a complimentary in-home expert design consultation to discuss your unique budget and goals. Featured on Houzz, California Closets has been transforming storage spaces, closets, kitchens, offices and more for nearly four decades. Get started today by visiting our Franklin showroom.