Key Features
Virtuoso is perfect for closets, media centers, entryways, and more.
Long, clean horizontal lines create a simple and contemporary look.
Vertical partitions are used only to create bold geometric patterns.
Virtuoso is used with our high-end finishes, Lago® and Tesoro™, along with gloss, matte, aluminum, and glass accents.
Shelves, accessories, drawers, and cabinets are very minimalistic with push-to-open fronts and no decorative hardware.
Lighting accentuates the floating aesthetic of the design.
One of the most professional organizations I have ever dealt with - from office personnel to designer to installer. Excellent. Other companies could take lessons in customer service from California Closets.
Great experience. Very professional sales staff. The installation and customer service were top notch. Closets came out beautiful.
The installation was minimally intrusive, professionally handled and the end result reinforced my decision to seek a customized solution for my space. Beautiful!
Fantastic, professional, quality designs and installation.
Flawless from start to finish. We're very pleased with the process and the result. Everyone that we worked with was great. We will definitely use California Closets again in the future!
The courtesy and professionalism throughout the entire process was amazing. We have already recommended California Closets to a friend.
California Closets offers the best designs to achieve what we wanted in our home, and the quality and selection of the product is outstanding.
Great design and installed efficiently and cleanly. We are planning on having our pantry done next. It really increased our storage space in an incredibly organized fashion.
I was extremely pleased with California Closets. Our designer, Katie, was professional, flexible and sweet. I adore my new closets! They make me happy every day!
Elizabeth understood what I needed and got it done quickly. Our installer was professional and my closet looks great...the price was right too!
---
Why Wait?
Book a free consultation today – and ask about virtual consultations.
Customize Your Closet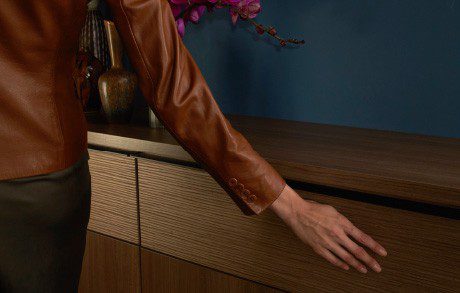 Your designer will help you choose the right finish – dark or light, smooth or textured – to accent your décor and refine your style.
View all
Learn More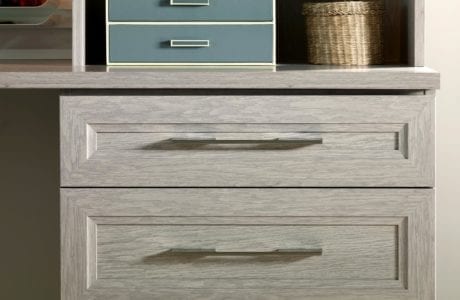 Doors and drawers conceal storage, allowing you to tuck away items you'd like to keep unseen. 
View all
Learn More
---
CUSTOM DESIGNS TO FIT YOUR BUDGET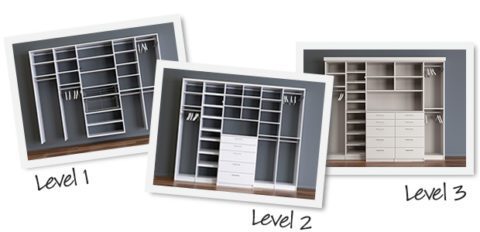 CUSTOM DESIGNS TO FIT YOUR BUDGET
When we customize a design for you, we consider your space, your style, and your budget. We offer a wide range of quality options so we can satisfy each of our customer's needs.
LEARN MORE
---
Custom Storage for the Whole Home