Sleek, modern, and practical, this garage checks all the boxes.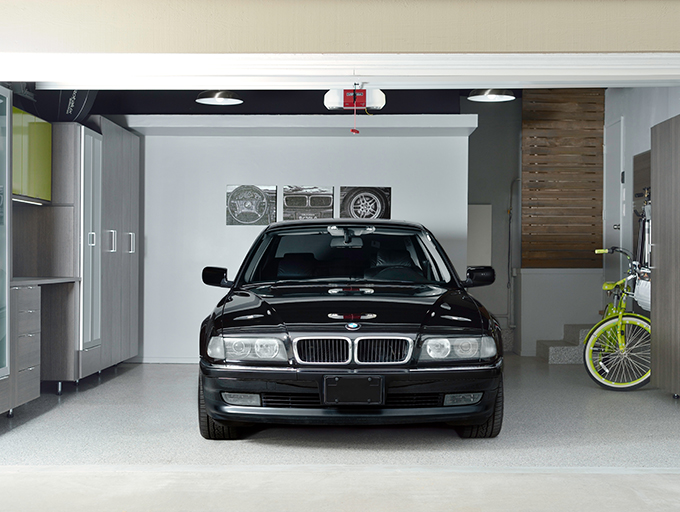 Design Consultant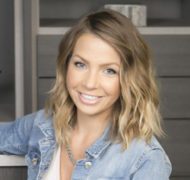 Katherin Lawry
Growing up with her father's home improvement company, Katherin has, quite literally, a lifetime of experience in the home design industry. With a background that encompasses a wide range of exterior and interior home improvement projects including kitchen and bathroom renovations, Kat's passion for organization and design meshes perfectly with her role as a designer at California Closets.
[...]
testing
Read More
Read Less
Describe the clients and their style. Sue is a photographer who makes personalized dolls and artwork, and her work is displayed throughout their home. Her husband, Mike, loves all things Scandinavian, so they needed space that was clean and clutter-free, yet practical for Sue's artistic endeavors.
How did you collaborate to ensure the best possible outcome? During the design process, we explored all their needs including a workbench, tool storage, and photography equipment within reach. We also discussed how we'd accommodate electrical outlets and wiring, the need for a new floor, and new paint finishes to tie everything together. Once the designs were finalized, the client got the floors epoxied, walls painted, and a new garage door installed. Now Mike's pristine car is protected in a beautiful space.
I'd never thought about using frosted glass doors in a garage, yet it looks fabulous!

– Katherin Lawry, Designer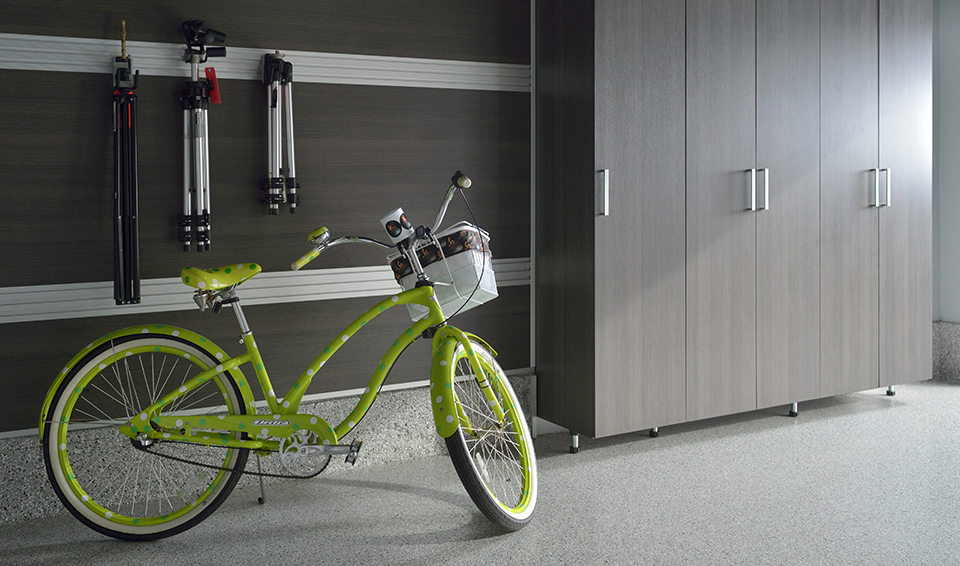 Are there custom features of the space that distinguish this design from other projects? We wanted to keep the design as sleek as possible, cleverly concealing tools and a power strip, as well as including a panel below the countertop to hide all the electrical wiring. The large Fusion Track wall allows the photography equipment to be hung off the ground, while providing easy access. For visual interest, we also added a backsplash and an aluminum wall. Framed, frosted glass doors keep the look modern and integrate with the new garage door.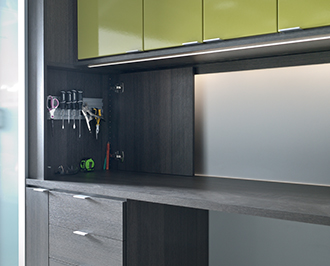 Your new closet starts with a
— complimentary design consultation —